Looking for a gorgeous getaway after your surgery? Thailand is one of the top exotic travel destinations, with cultural attractions, luxurious resorts, amazing weather and the most wonderful hospitality and food. Where else could possibly be better for a post-surgery recovery destination?
Thailand is well regarded as a leading medical tourism destination with popular providers such as Bumrungrad International and the Bangkok International Hospital leading the way with high quality healthcare combined with luxurious amenities. The latter even provide custom services adapted to the different cultural background of their patients, e.g. for Arab, Japanese, Chinese, Western and other patients. 
If you're intending to stay in Thailand for an extended period after your medical treatment, take a look at some of these options that have been handpicked for you.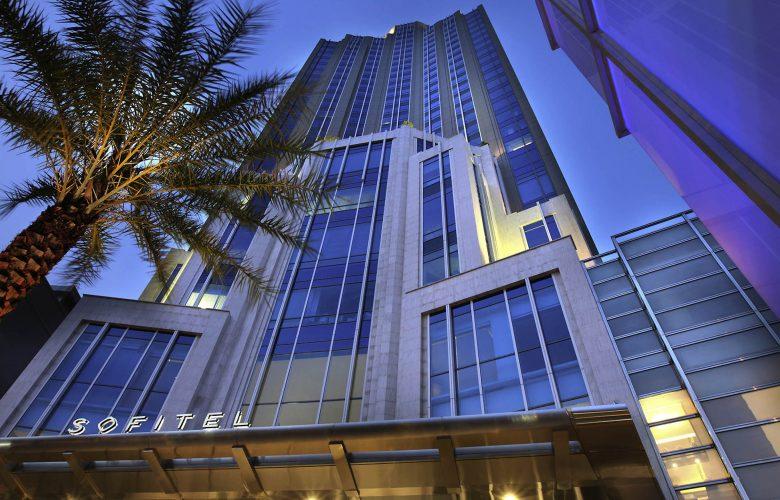 This luxury 5-star hotel in the Sofitel-Accor range is close to the Bumrungrad Hospital and in the heart of Bangkok. It features an award-winning luxury spa, Le SPA (regarded by many as one of the best in Bangkok), featuring authentic Thai massage and contemporary therapies using high quality French products.
There is also a beauty salon, fitness centre and pool. Dining options include two well-known restaurants Voila! and Le Macaron-Parisian café, as well as the famous Belga rooftop Bar & Brasserie for adventurous epicureans in a sophisticated ambience.
Book your recovery retreat ranging from 40 sqf Luxury Rooms starting at $205 per night (including tax) to an Opera Suite containing 2 separate living areas and a personal butler service that will run you approximately $750 per night (including tax).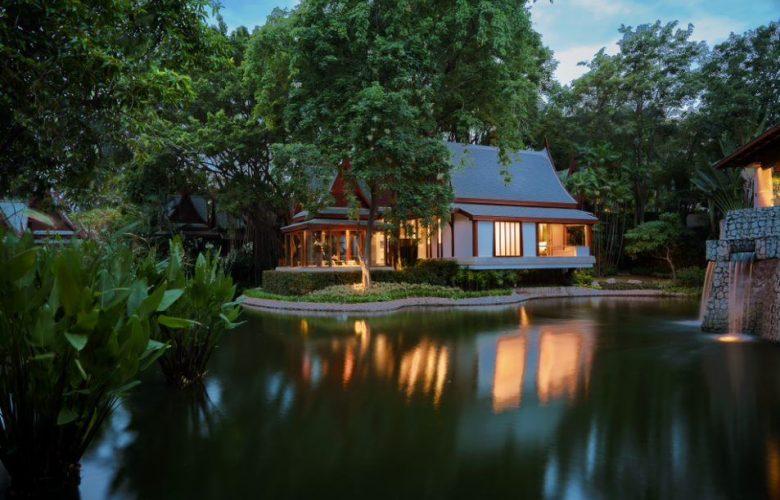 Situated on seven acres of greenery on the Gulf of Thailand, Chiva-Som is a luxury wellness retreat, with quality facilities, expertise and treatments, making it a great place to recuperate and rejuvenate. Adding to the resort's extensive trophy cabinet, Chiva-Som was voted 'The World's Best Destination Spa' for the third time in the Condé Nast Traveller magazine (UK edition), with a staggering guest satisfaction rating of 91.15.
The rooms offer luxurious comfort, clean design lines and lush surroundings with plenty of choice. Thai Pavilions are located in the lush gardens and cost about 51,788.00 THB/Night. The most exclusive Leelawadee Suite comes with its own charming terrace, a jacuzzi and garden and will cost about 144,771 TBH/night including taxes & fees.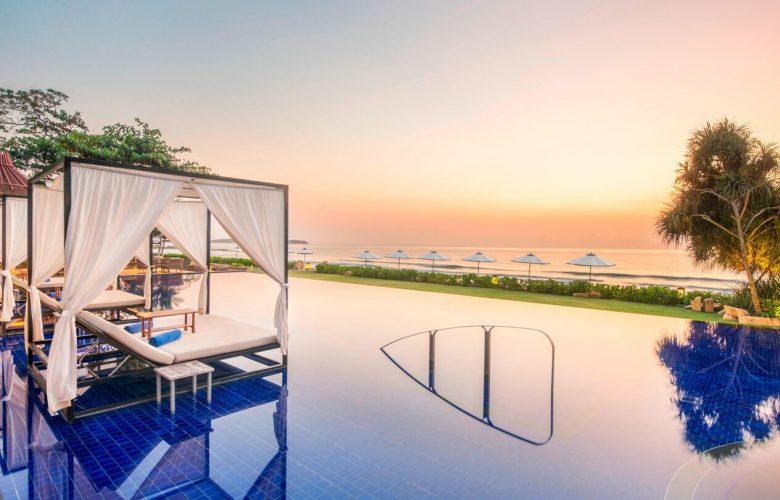 A Luxury Collection Resort on Koh Samui, Vana Belle is part of the Marriot Bonvoy group and will allow you to immerse yourself in lush accommodation, abundant gardens, a white sandy beach as well as cultural attractions on Thailand's second largest island. An intimate beachfront resort, it is nestled in a secluded cove on Chaweng Noi beach, and features a beautiful infinity pool with a view of the Gulf of Siam. A soothing spa provides revitalisation and healing based on Eastern techniques and is as opulent and exotic as the rest of the resort. Accommodations vary from a Jungle 1 Bedroom suite (12,032TBH/night) to 2271 sqf Tropical Pool Villas with their own private pools offering sea and garden views (27,332 THB/night) or the VanaBelle Ocean View Pool Suite (34,532TBH/night) with private plunge pools.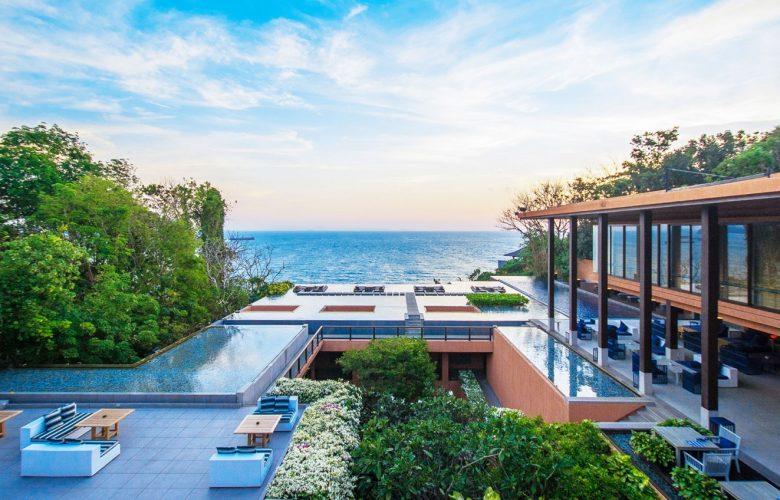 One of the top luxury properties in Thailand, Sri Panwa occupies the Cape Panwa peninsula in its entirety. The 52 villas sit 40-60 meters above sea level and are an oasis of calm and luxury, with breath-taking views of the surrounding islands and Andaman Sea. Interiors showcase contemporary design and the estate has six restaurants with extensive mouth-watering selections. The in-house Cool Spa Phuket is a Top 10 Luxury Spa Destination, where you can immerse your mind, body and spirit in an extraordinary sensory experience totally secluded within the rainforest high above the Andaman Sea. Accommodations range from one bedroom (21,750 TBH/night) to five-bedroom villas (176,250 TBH/night).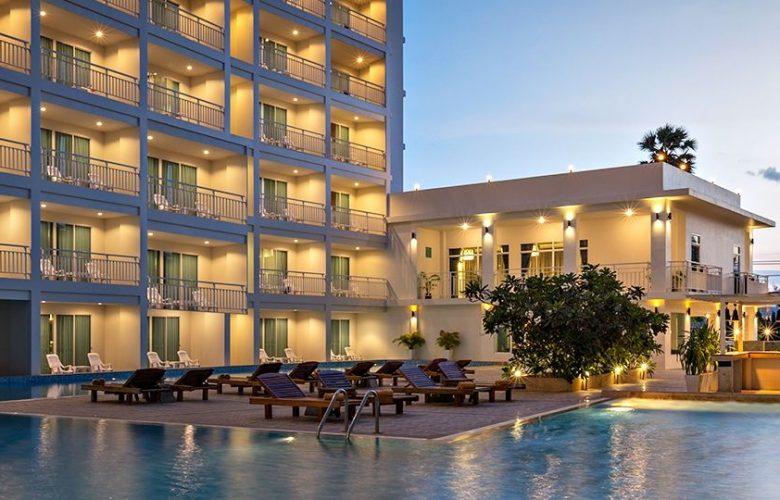 Located on the southwest coast of Phuket Island near to Karon Beach and less than an hour away from Phuket International Airport, the Chanalai Hillside Resort is a popular budget recovery resort for medical tourists. Pool view rooms start at THB 1150, pool access rooms with private balconies at THB 2000 and the luxury top floor Executive Club Sea View rooms at THB 3150, offering 40 square meters fashioned in contemporary Thai style. The sensational rooftop swimming pool offers views of Karon Beach and the Andaman Sea.
Disclaimer: All prices shown in this article are indications at the time of writing in Nov 2019. Please check directly with the vendors for up to date prices.