In what is being billed as the first of its kind in the Middle East, Etihad Airways has come together with premier healthcare provider Cleveland Clinic Abu Dhabi to offer an exciting collaboration that will bring greater healthcare choice to people living abroad.
The move comes a week after the UAE capital hosted the World Medical Tourism Congress, which positioned Abu Dhabi as an upcoming destination for medical travel and tourism.
Etihad Airways boasts 108 aircrafts flying to destinations across the globe, while Cleveland Clinic Abu Dhabi is already providing medical treatment to patients from over 92 countries. These facts indicate this being a natural collaboration between two major corporations, which will ultimately result in a superior medical tourism experience being provided to visiting patients.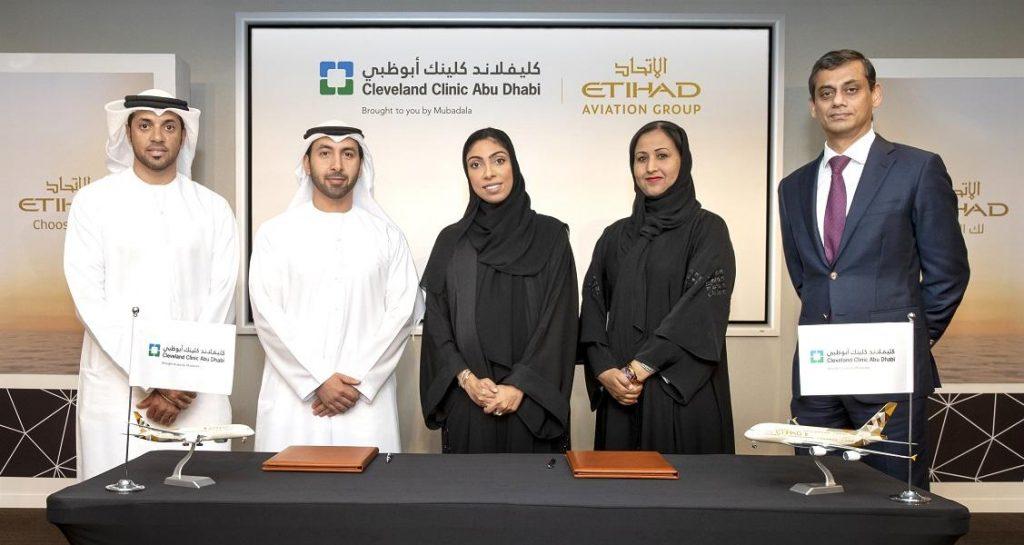 Since opening in 2015, Cleveland Clinic Abu Dhabi has established itself as a premier institution for complex tertiary care services and has performed a number of regional firsts, including the UAE's first heart, liver and lung transplants. The hospital has its sights set on further expansion through an oncology centre to diagnose and treat the cancer crisis prevalent in the region.
International patients interested in booking a consultation at Cleveland Clinic Abu Dhabi can call +971 2 659 0200 or visit www.clevelandclinicabudhabi.ae/en/international-patients