A new hospital in Doha, Qatar, promises to provide international healthcare standards combined with the pampering hospitality of a luxury hotel.
The 100-bed Aman Hospital, owned by Jaidah Holdings, has been established with input from London's Imperial College Hospital NHS Trust through the Imperial Private Healthcare Network. Aman Hospital is the first member to join the Imperial Private Healthcare Affiliate Network.
The network has been established to develop relationships with the Aman Hospital and others, share knowledge and expertise, and advance patient care. Referrals can be made to Imperial's five existing hospitals in the UK capital.
Five centres of excellence

Aman Hospital boasts five centres of excellence in health care. These are Cardiometabolic and Weight Management, Women Wellbeing, Pain Relief, Allergy & Respiratory and Ophthalmology.
In total, there are more than 20 specialities available at Aman Hospital. These include cardiology, gastroenterology, endocrinology, rheumatology, ophthalmology, sports surgery, plastic surgery, IVF, dentistry, dermatology and emergency services. At present, there are 28 doctors and specialist consultants, although this number is expected to increase as patient numbers rise. The majority of doctors have qualifications from US and European universities, as well as Middle Eastern certifications.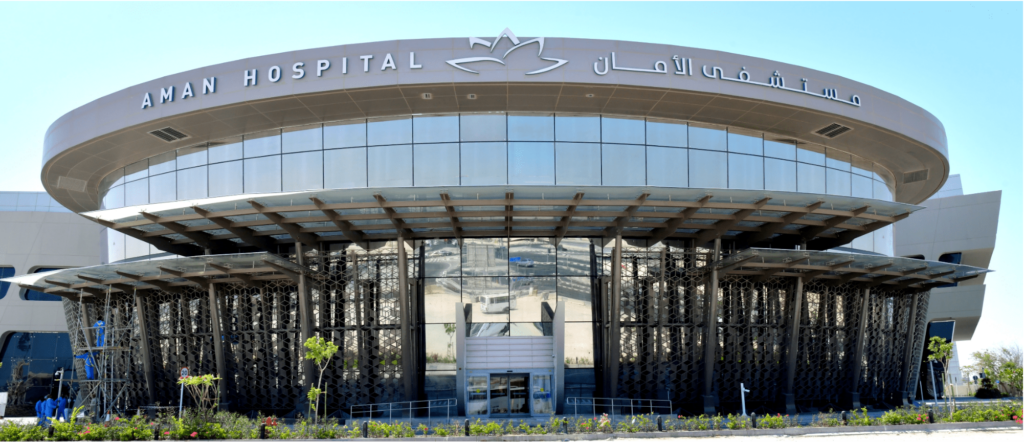 Innovative technologies and modern IVF treatments
Head of Obstetrics and Gynaecology Dr Maisa Salman was recently a Consultant at Lincoln County Hospital in the UK. She strongly believes in delivering exceptional, individualised care and will bring the most up-to-date technologies and fertility treatment options to Aman Hospital.
Dr Salman is a member of a number of professional bodies, including the British Society of Urogynaecologists, British Menopause Society, Royal College of Obstetricians and Gynaecologists and International Menopause Society.
We can offer in vitro fertilisation, intrauterine insemination, surgical sperm retrieval procedures, preimplantation and genetic diagnosis. I will also be carrying out laparoscopic surgery, fertility preservation for cancer survivors, reproductive endocrinology and looking into disorders of sexual development, recurrent miscarriages, and endometriosis.
Qatar has seen substantial investment in public and private healthcare facilities in the last decade, establishing the country as a global leader in healthcare. The country has one of the highest per capita health spending in the Middle East, reflecting strong demand for high-quality health care services amongst the local population.
Despite the expansion of facilities, Qatar has seen a rise in chronic health conditions such as diabetes. Around 40 per cent of people in the country suffer from obesity, and nearly 20 per cent have diabetes. Early management of these conditions can minimize cardiovascular complications.
Previous
Next
Preventing cardiometabolic diseases

Dr Hussain Ismaeel is Chair of Medical Services and specialises in cardiometabolic and weight management at Aman Hospital.
He is a Consultant Cardiologist by background with a fellowship in Cardiovascular Imaging from the Cleveland Clinic. Before joining Aman Hospital in Qatar, he was an Associate Professor of Medicine Division of Cardiology at the American University of Beirut Medical Center.
The Cardiometabolic center at Aman Hospital brings multiple experts together in a multidisciplinary model of care.
Advanced cardiac services, endocrine services and non-pharmacologic, pharmacologic, endoscopic and surgical treatment for overweight patients can all be carried out under the one roof. This gives special focus to the patient. Their needs are monitored and discussed as a team so that we can put together an achievable plan with measurable outcomes.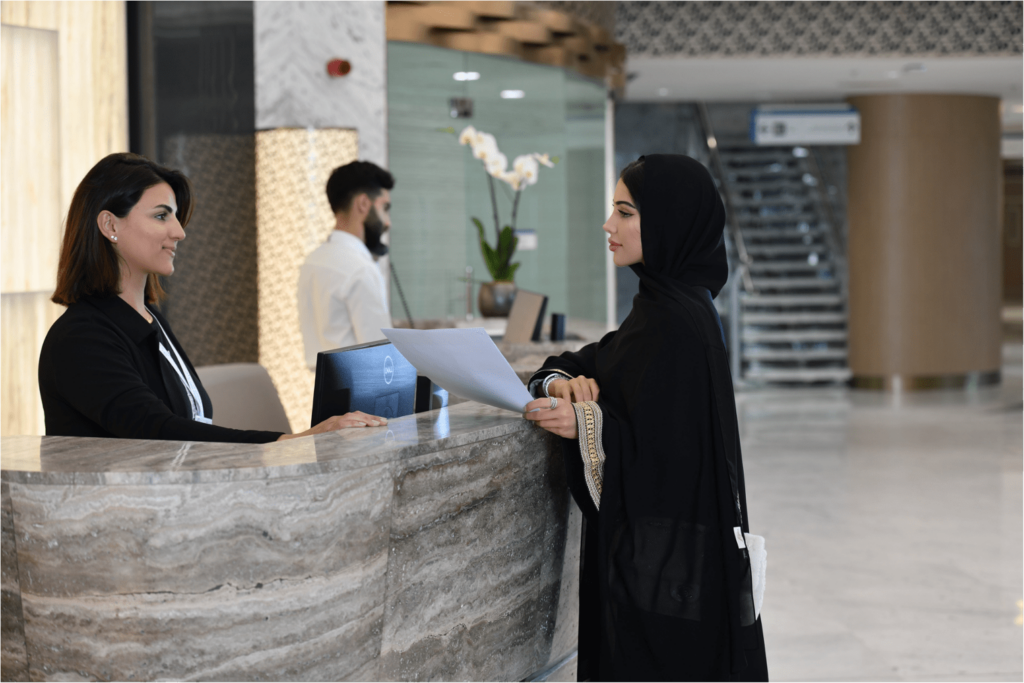 Luxury hospitality in a healthcare setting

Aman Hospital differentiates itself from other private hospitals in Qatar by its luxury hospitality offering. Services on offer include beauty treatments in the patient's room, flower services and room set-up packages, round-the-clock in-room dining for patients and their families, majlises, modern infotainment in rooms and VVIP & Royal suites.
The hospital administration has already teamed up with QLM Insurance, offering the company's members access to the new facilities. Other insurance companies are expected to sign up over the next few months.
As excitement for the FIFA World Cup Qatar 2022 builds up, Aman Hospital provides a great choice for medical tourists who may be looking for general or specialized private healthcare services in Qatar during their visit.
Aman Hospital is open Saturday to Thursday from 8am to 8pm. Appointments with a consultant can be booked via the hospital's website www.amanhospital.org or by telephone on +974 4400 4400. To register, new patients must bring their Qatar ID or passport. Obstetrics patients need copies of their husband's Qatar ID (or passport) and their marriage certificate.
Are you seeking treatment abroad? We are launching healthcare travel services to connect international patients with leading hospitals and clinics worldwide.
Sign up below to stay informed.
Discover Health Tourism Worldwide
Get the latest news and resources from the Medical Travel Market delivered to your inbox.