As we age, our susceptibility to significant health issues such as heart disease, stroke, type 2 diabetes, and dementia naturally increases. Consequently, it becomes increasingly critical to proactively detect any early signs or symptoms of these conditions. A private health check serves as a valuable means to proactively manage your well-being and make informed decisions regarding your future lifestyle. Whether you harbour specific health concerns or not, undergoing a full body health check in London offers valuable insight into your overall health status and can prove instrumental in the early detection of both hereditary and concealed medical conditions.
Common Types of Health Assessment Check-ups
Routine health assessment checkups are essential milestones on the path to good health and optimal well-being. The following are common health checkups that can help detect potential health problems early and enable tailored healthcare interventions.
Full Body Health MOTs
A Full Body Health MOTs refers to comprehensive health check-ups that evaluate your entire body through a series of Measurements, Observations, and Tests, abbreviated as MOTs. Various aspects of health are examined, including brain, heart, lung, liver, and kidney health, along with key health indicators such as cholesterol levels, protein levels, muscle mass, iron levels, and hormone levels. This comprehensive evaluation incorporates various diagnostic techniques, including MRIs, CT scans, and blood tests.
Various types of private health assessments are available, ranging from standard physical examinations to more comprehensive assessments that include exercise and respiratory evaluations. Thus, the best assessment should reflect your individual health objectives and goals.
Hormone Balance Checks
In recent years, there has been a heightened focus on holistic health and wellness. People are increasingly recognising the role hormones play in overall well-being, prompting them to seek hormone balance checks. For instance, a thyroid-stimulating hormone test is popular among women who face an increased likelihood of experiencing fluctuations in TSH levels during specific life stages, such as menstruation, childbirth, and menopause. In the United States, approximately 5 per cent of women grapple with various thyroid conditions, a statistic that surpasses the 3 per cent prevalence observed in men
Deviations from normal hormone levels are linked to a spectrum of symptoms and conditions, such as fatigue, fluctuations in body weight, and the occurrence of polycystic ovarian syndrome. Hormonal testing can serve as a diagnostic tool for a broad spectrum of symptoms related not only to reproductive health but also encompassing sleep, energy levels, mood, metabolism, and body temperature.
A healthcare provider may recommend specific hormone tests for various purposes, including confirming a diagnosis, obtaining additional insights into your symptoms, assessing the effectiveness of current medications, or monitoring the progression of an existing medical condition.
STI Testing
STI testing, or sexually transmitted infection testing, is a specialised test aimed at identifying infections that can be transmitted through sexual contact. Individuals infected with these infections, known as STIs or STDs (sexually transmitted diseases), may not exhibit noticeable symptoms. According to a report by the World Health Organization (WHO), there are over 1 million new cases of STIs acquired daily worldwide, with the majority of these infections being asymptomatic. Annually, an estimated 374 million new infections occur, with four of them being curable STIs: chlamydia, syphilis, gonorrhoea, and trichomoniasis.
The importance of STI testing lies in the ability to identify infections promptly, allowing for timely treatment to prevent serious health complications. Fortunately, many STIs are treatable and curable. Testing for sexually transmitted infections is a straightforward and confidential process which is typically carried out at specialised healthcare facilities including sexual health clinics (SHCs) and genitourinary medicine (GUM) clinics.
How Important are Health Screenings?
The significance of proactively managing your health cannot be overstated. Below are some key advantages associated with undergoing regular private health check-ups:
Early Detection of Health Conditions: A regular private health check identifies potential health risks at an early stage. Often, individuals do not exhibit symptoms of certain health conditions until later in life, and the development of these conditions may go unnoticed. That's why, these health screenings serve as a highly effective means of recognizing potential issues in their initial phases, permitting timely intervention and management.
Encouraging Healthier Lifestyle Choices: Private health check-ups also serve as a catalyst for making important modifications to your daily routine. Throughout the screening process, you gain firsthand insight into how specific lifestyle choices, such as dietary preferences, alcohol consumption, or smoking habits, can impact your overall health. Based on the results, you can collaborate with a healthcare professional to implement suitable changes aimed at enhancing your health and mitigating the risk of serious health conditions.
Reduce Stress: Knowing one's health statistics through screenings not only empowers you to make informed decisions about your lifestyle but also serves as a powerful stress-reduction tool. This is particularly crucial when genetic patterns indicate a heightened risk of early-onset diseases, such as heart disease. A private health screening not only contributes to early detection and healthier lifestyle choices but also promotes mental well-being.
Tailored Health Condition Screening: Most private health clinics offer screening options that can be tailored to your specific circumstances. For example, if you have a documented family history of a particular cardiovascular condition, these clinics can customize your health screening to focus on your heart health
Top London Clinics Offering Private Checkups by Appointment
Private health check-ups are preventative, meaning you don't need to be unwell to schedule one. To help you make an informed choice, these clinics offer a variety of health & wellness packages, experienced physicians, and convenient testing options.
Below are some of London's best hospital based health screening options.

Book Your Health Check Up
Start your health & wellness journey with a free consultation with our medical travel team
The London Clinic
http://www.thelondonclinic.co.uk/
Tel: +44 20 7935 4444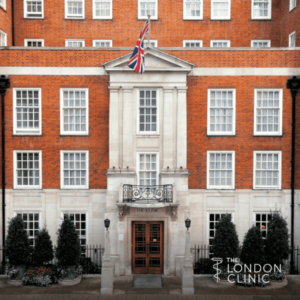 The London Clinic, established in 1932, holds the distinction of being the largest private, independent, and charitable hospital in the United Kingdom. With a foundational commitment to exceptional patient care, it has expanded both in size and expertise, evolving into a renowned global facility. What sets The London Clinic apart from other hospitals of its scale and complexity is its dual role as both a charity and a hospital. This unique identity shapes its operations, empowering its teams to invest in state-of-the-art treatments, advanced technology, and top-notch facilities, all aimed at benefiting patients, staff, and the wider public.
In addition to its charitable initiatives, The London Clinic takes pride in offering an extensive array of health services. Their commitment to excellence is exemplified through the provision of the best-in-class cancer tests, including breast ultrasounds, and cardiology imaging for heart checks. This underscores not only their professional dedication but also their approachable ethos, ensuring that every individual benefits from the highest standard of care.
Cleveland Clinic London
https://clevelandcliniclondon.uk/
Tel:+44 20 3423 7500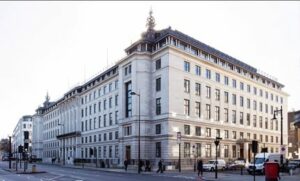 Cleveland Clinic London is composed of skilled general practitioners who conduct health screenings and evaluations. Additionally, the clinic offers consultations with top doctors, diagnostic tests, health coaching, and follow-up appointments. You can access your medical records, test results, and book appointments online with the Cleveland Clinic London MyChart app. This digital tool facilitates seamless sharing of health information with your entire care team.
Additionally, the clinic offers both Advanced Health Assessments, which provide a comprehensive evaluation and testing, as well as Executive Health Assessments, which provide a deeper look at your health status.
Cromwell Hospital
https://www.cromwellhospital.com/
Tel:+442072444886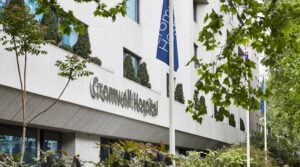 Cromwell Hospital provides various health assessment options to individuals over 18 years old who are generally in good health. Utilising cutting-edge diagnostic and imaging technology the Executive Health Assessment at Cromwell Hospital offers an excellent overview of your overall health. It incorporates standard tests alongside gender-specific examinations such as breast and cervical screening for women, and testicular and prostate examinations for men.
For a more comprehensive evaluation, the Premier Health Assessment includes over 20 major health checks. This examination includes blood analysis, cardiac and pulmonary function tests, and diagnostic imaging for men and women, including mammography for women aged 40 and older.
Harley Street Health Centre
https://www.harleyhealthcentre.com/
020 3733 5889 / 020 3131 4097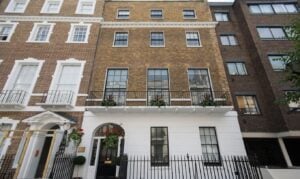 The Harley Street Health Centre with two Central London locations, provides a comprehensive medical service. They offer onsite testing and examinations for your convenience. In addition to its renowned private GP practice, the centre collaborates with a prestigious team of specialists covering various medical fields.
Their services include same-day pregnancy testing, complete blood profiles, cholesterol, liver, and kidney function assessments, hormone testing, and more. Notably, their comprehensive full STI screening package encompasses testing for all primary sexually transmitted diseases.
About MTM Global
MTM Global is a UK-based international healthcare consultancy and travel agency specializing in premier health tourism.
If you are a healthcare organization offering innovative and comprehensive health screening programs, please get in touch.
For all corporate and media inquiries, click here.
Book Your Health Check Up
Start your health & wellness journey with a free consultation with our medical travel team