Your wellness is sacred, and rejuvenation is number one on the menu.
Taking a break in beautiful surroundings, recharging, and revitalising your overall health must be the most appealing activity you can imagine right now. The stress and uncertainty of lockdowns and conflicting reports during the Coronavirus pandemic are bound to affect your physical, mental, and emotional health. The worldwide health tourism and wellness industry is well poised to cater to your every need, with an extensive selection of venues and programs available to indulge in.
Here are our top twenty handpicked choices of outstanding international wellness experiences, in no specific order: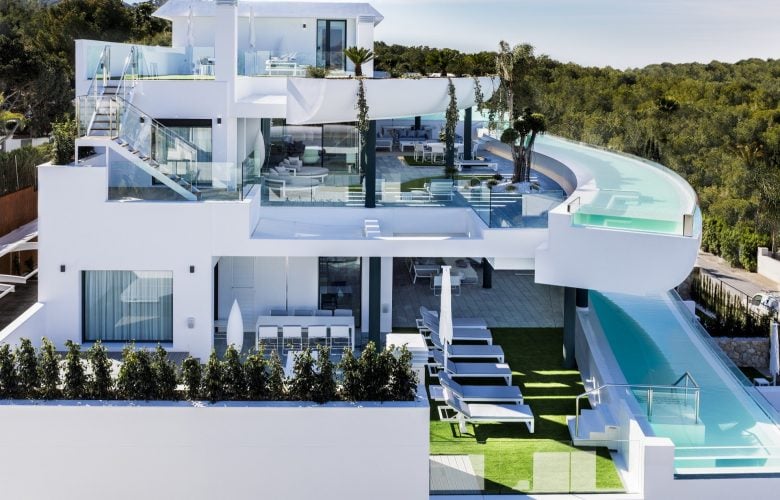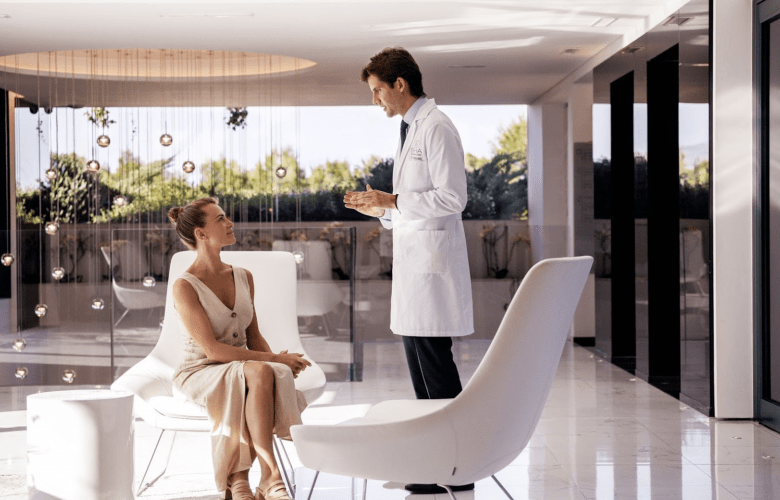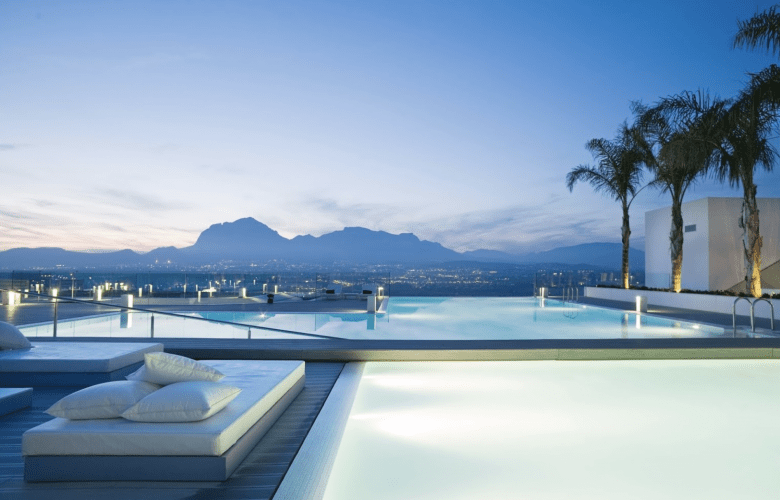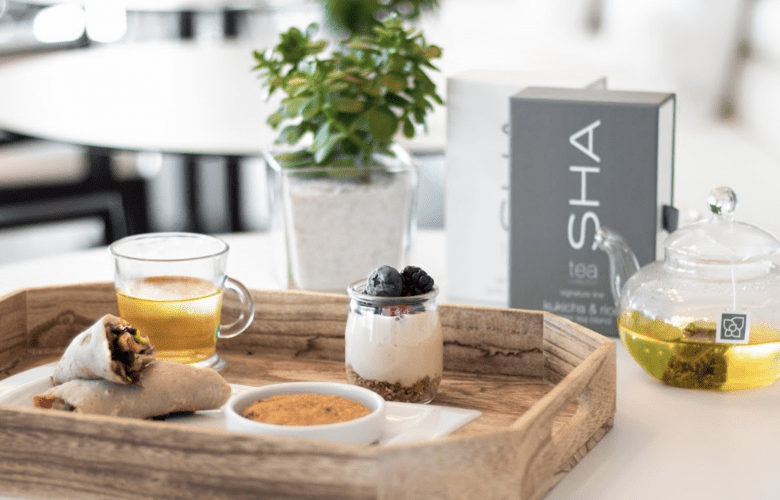 The top-of-the-range SHA Wellness clinic is located in the Sierra Helada Mountains overlooking the Mediterranean Sea, and features one of the best medical spas in the world. The SHA method focuses on health and wellbeing, lifestyle, and nutrition, integrating ancient eastern natural therapies with modern western preventive and regenerative medicine, genetics, and anti-ageing techniques.
Luxurious facilities, two indoor-heated pools, a hydrotherapy circuit, intensive nutrition and relaxing vistas complete this multi-award-winning experience. Most retreats take seven days, some longer.
The Platinum List, 2019 winner; Tatler Spa Awards, 2018 Holistic Hero; Golden Panther 2018 and featured in Harper's Bazaar.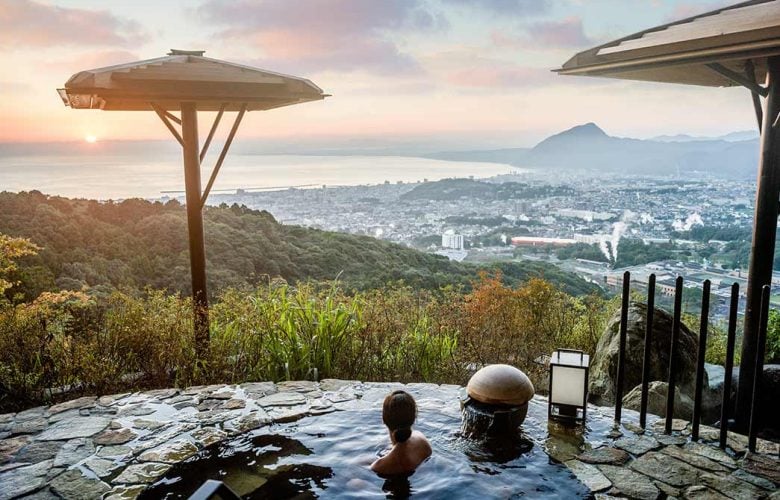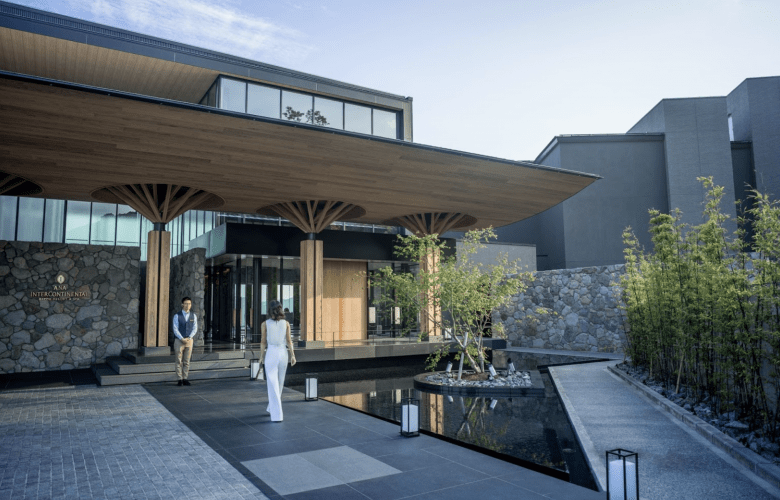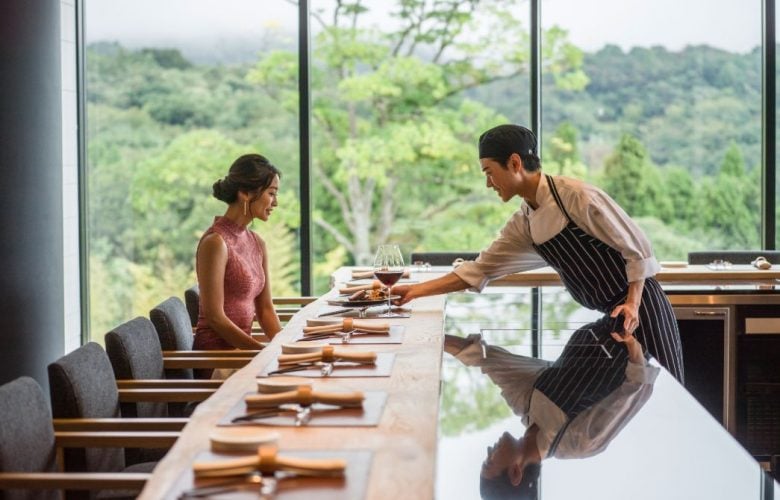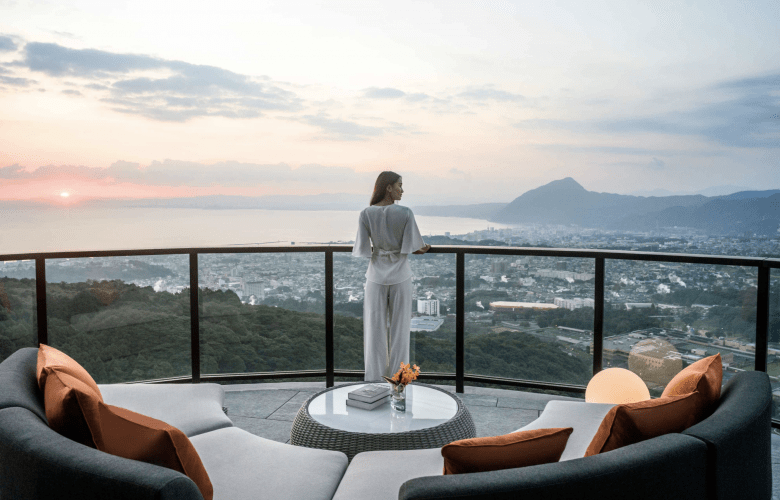 The luxurious ANA InterContinental Beppu Resort and Spa recently opened in Japan's Oita Prefecture, and it offers elegant and sophisticated Japanese onsen (a natural hot spring bath) overlooking one of the country's renowned hot springs. The facility has 79 guest rooms, and ten suites are splendidly decorated with wood, bamboo and marble, creating a refined private oasis.
The HARNN's Spa has five treatment rooms, two outdoor onsens, open-air terrace baths, with mountain or bay views, a Japanese garden and an infinity pool overlooking the Beppu hot springs. Treatments are based on traditional medicine and use natural ingredients, the region's famous moyban waters and will leave you with exceptional serenity and relaxation. It is a well-deserved splurge for the discerning health tourist.
No international awards yet, but watch this space.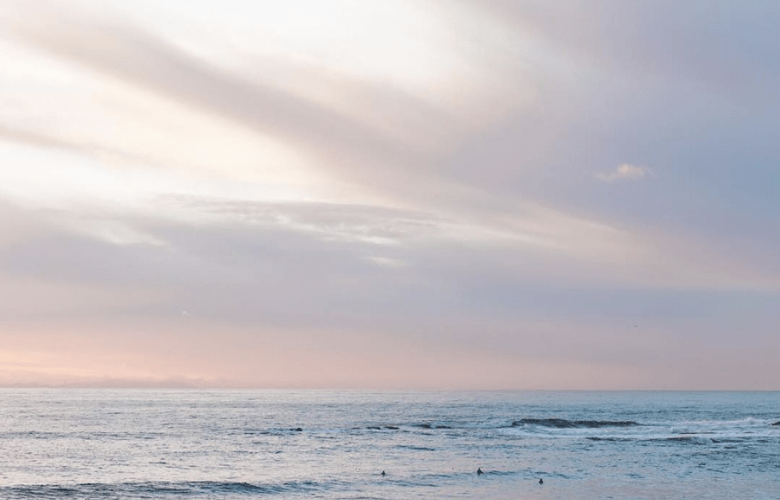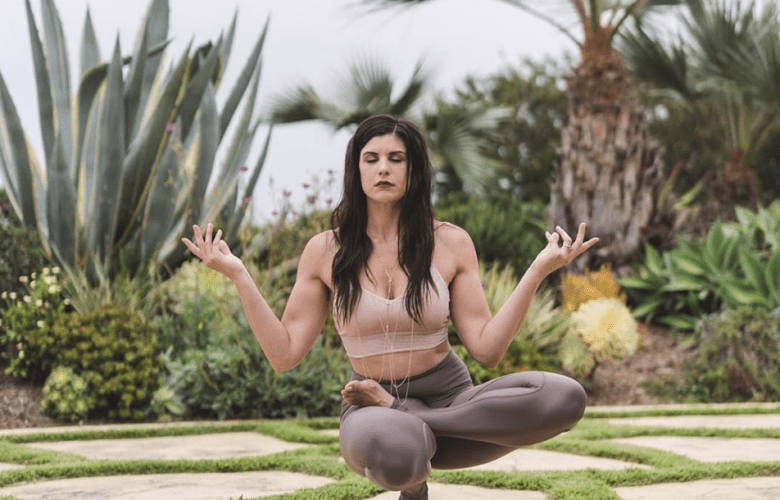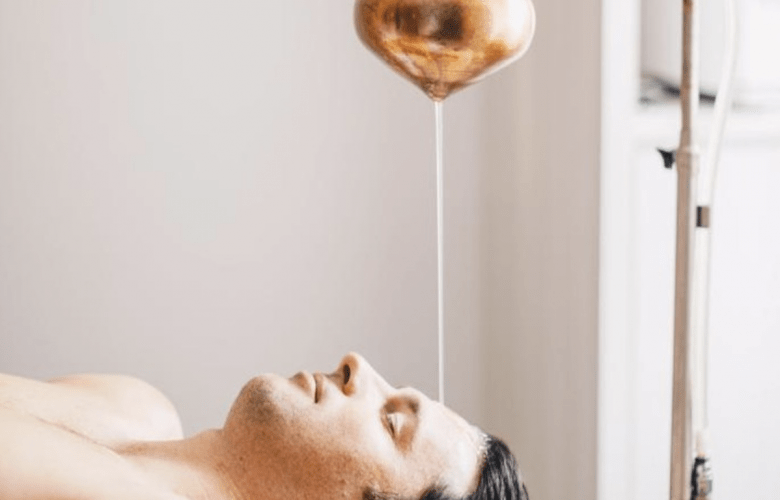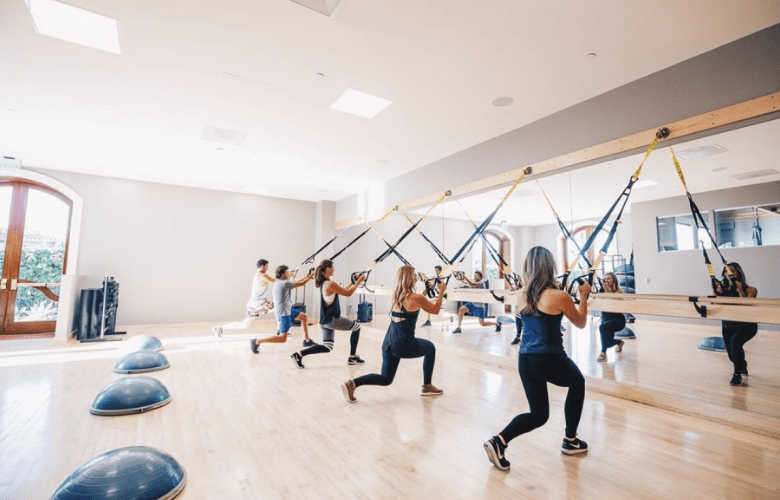 The Miraval Life in Balance Spa at the Pacific Ocean seaside is the first spa outside the Arizona flagship spa and is located in Orange County's Monarch Beach Resort.
The spa resort provides quiet reflection, life-changing treatments, and stress-relieving fitness classes, as well as several outdoor activities on the beach, ideal for health tourists looking for that perfect balance.
The 30,000-square-foot facility offers more than 70 activities: yoga, fitness classes, cooking classes, meditation workshops and speakers as per your personalised plan. You may opt for a Sea Salt Serenity Body Ritual, a Coastal Stone Massage or Sports Massage and a myriad of other treatments.
Condé Nast Traveler Readers' Choice Awards 2019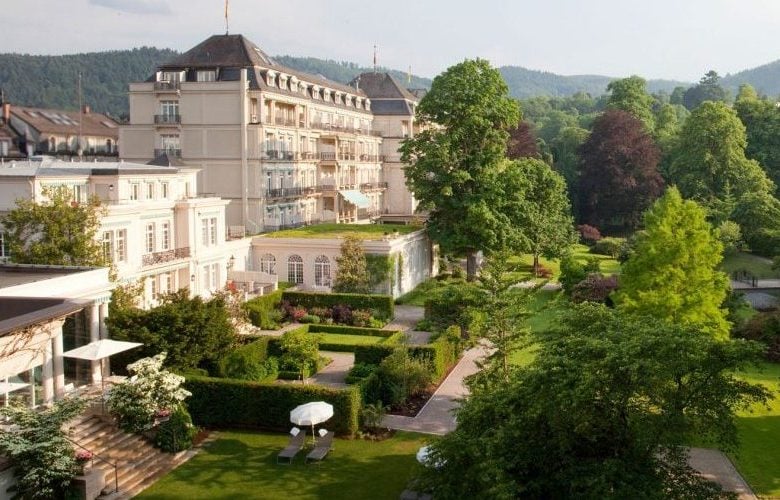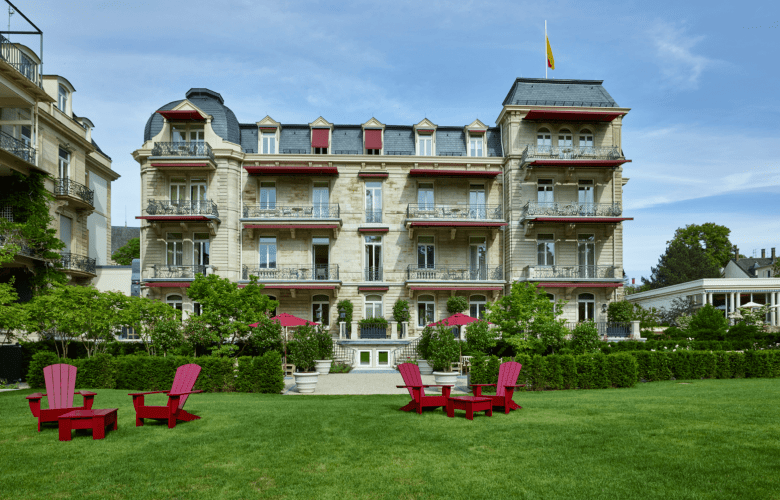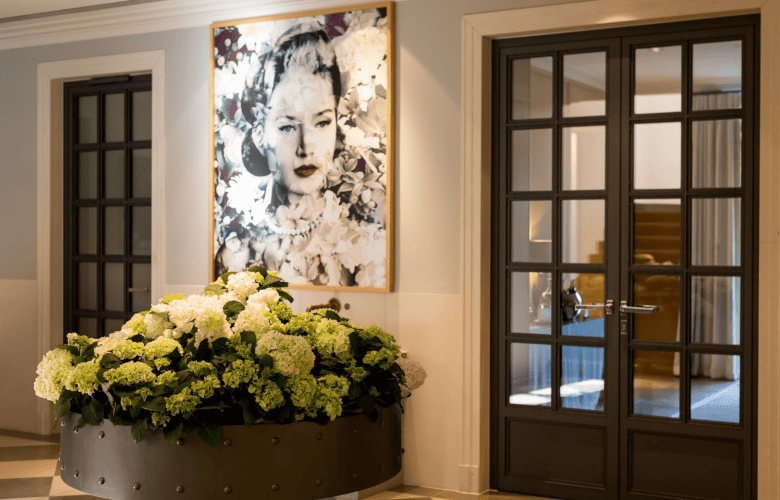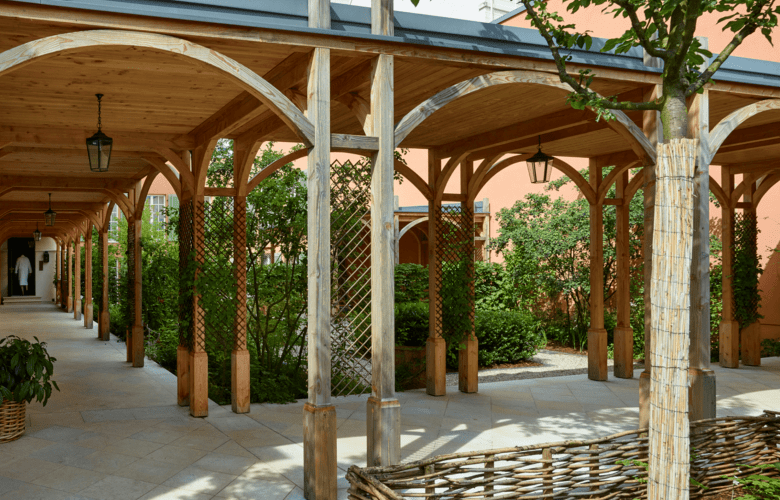 Villa Stephanie is a 15-room villa, part of the 140-year-old Brenners Park-Hotel & Spa, in the heart of German Spa Town Baden-Baden on the edge of the Black Forest. The hotel exudes old-world charm and is Oetker Collection's flagship property. It is dedicated to medical, fitness, detox, emotional and beauty treatments. It is connected to Haus Julius, where aesthetic services are rendered such as stem cell rejuvenation therapies, gynaecology, ophthalmology and dentistry.
It is a restorative hideaway whilst waiting for medical tests, and you can participate in one of their results-oriented wellness programs. They include whole body cures, digital detox, weight loss and intense detoxification (Kings Way) and bespoke retreats. You may opt for an e-smog free room (wifi signals blocked). Other activities include kickboxing, sauna, mountain biking and an aqua gym.
Discretion, intimacy, and refined elegance make this a popular choice for medical tourism and wellness seekers.
Oetker Collection Flagship Property, many international spa awards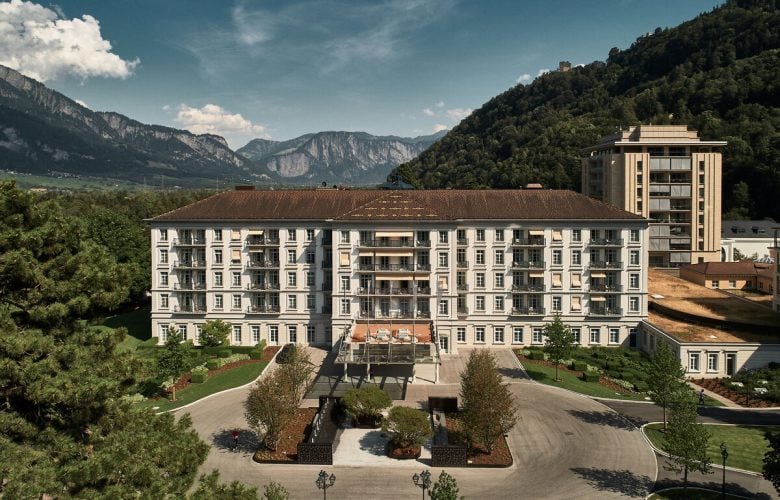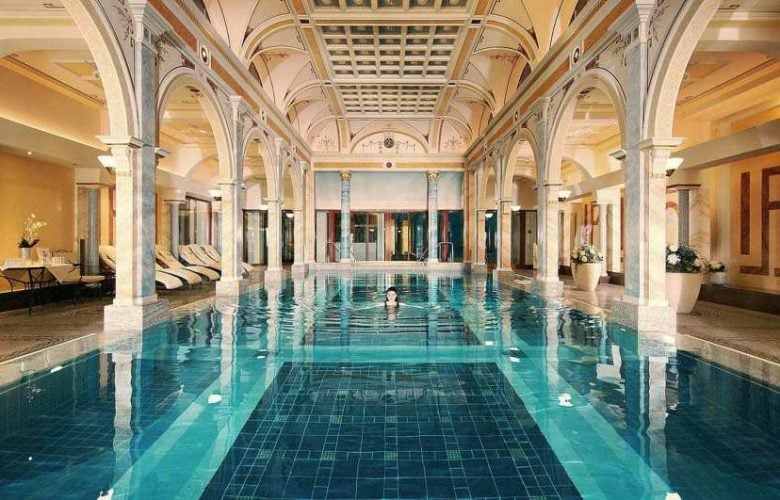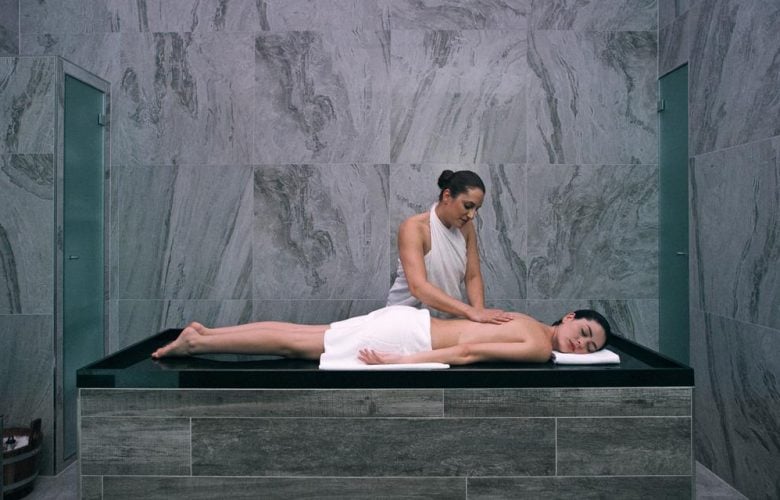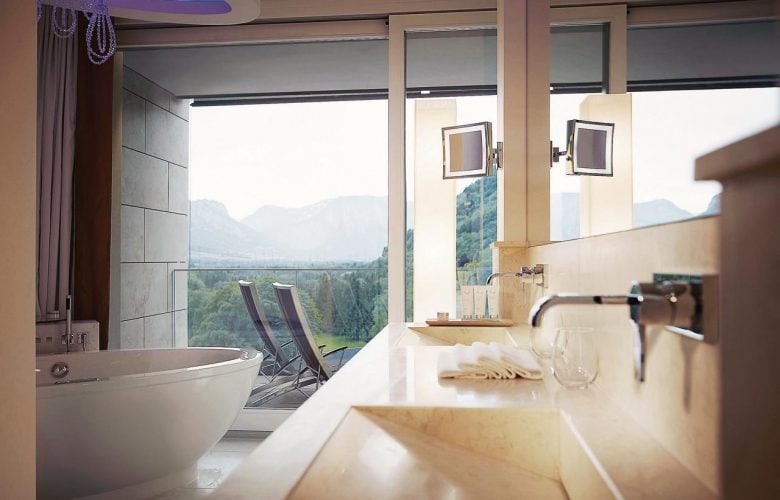 One of the top luxury wellness resorts in Switzerland, the 5-star Grand Resort Bad Ragaz was built around the ancient Tamina Gorge hot spring in the 200-year-old residential spa town of Ragaz.
It focuses on holistic healing using science-backed clinical therapies, and thermal spa treatments and features a comprehensive medical spa and health centnre. Thermal therapies are provided in the traditional Helena Pool, Sports Pool and Family Spa, the Kneipp area and Garden Pool with mountain views, with the water running at 36.5C. Thalassotherapy and beauty rituals using the natural detoxifying and purifying qualities of the thermal spring water, Sauna World, Tamina Therme (spa and sauna) and the Hair Spa are popular with visitors.
2019 Best Medical Resort in CEO Travel Destinations and 2019 Resort Spa of the Year in World Spa & Wellness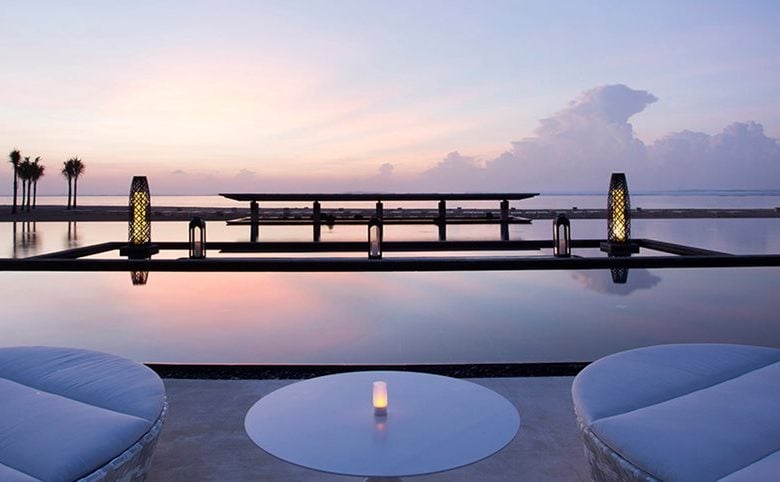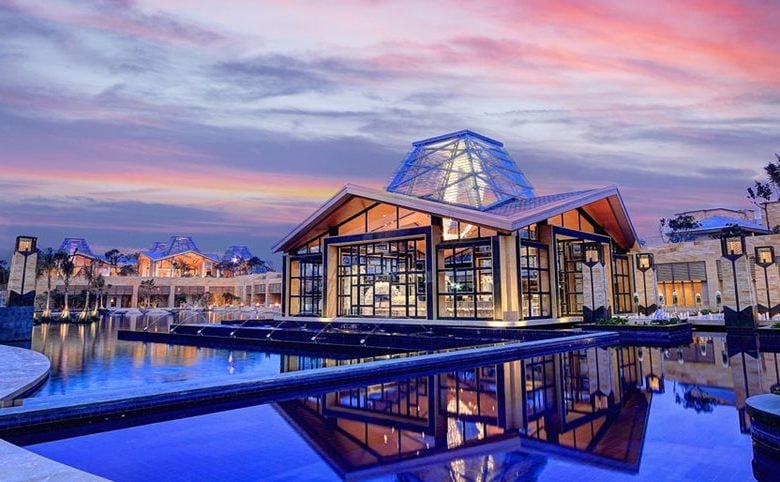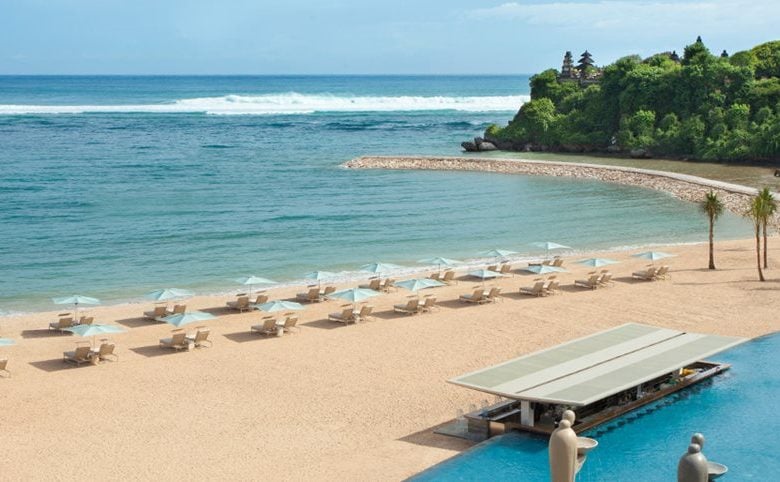 Located in the exclusive Nusa Dua beach area, the Mulia is one of the best spa resorts in Bali, with luxury, unrivalled service and style underscoring the 5-star experience. Award-winning restaurants include a signature take on cuisines from Indonesia, Japan, China, Pan-Asia, the Mediterranean and other global destinations. It has the largest gym in Bali and offers beach activities and four pools.
Mulia's lifestyle wellness program is personalised and designed to improve your physical and mental wellbeing, comprising Ayurvedic practices, yoga, meditation, aqua aerobics, reiki and healthy meals. Indulge in a Balinese massage, body treatment and salt scrub or visit the "ice room" for the ultimate luxury spa experience.
Conde Nast Traveler Best Luxury Resort and Spa and Tripadvisor Best Luxury Resort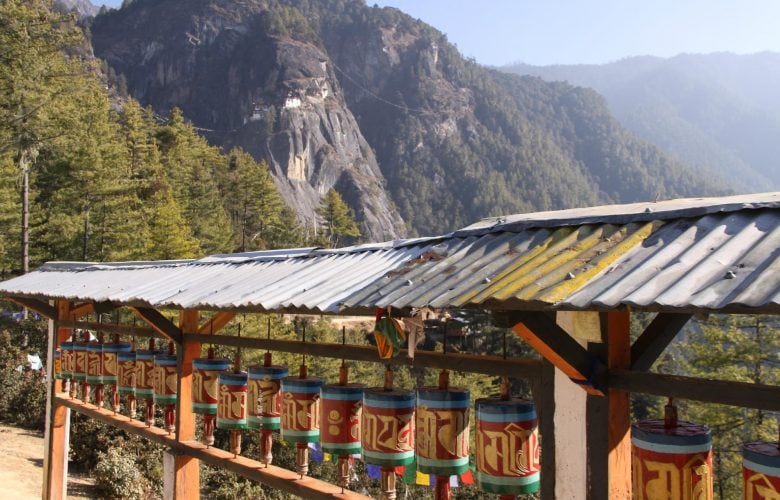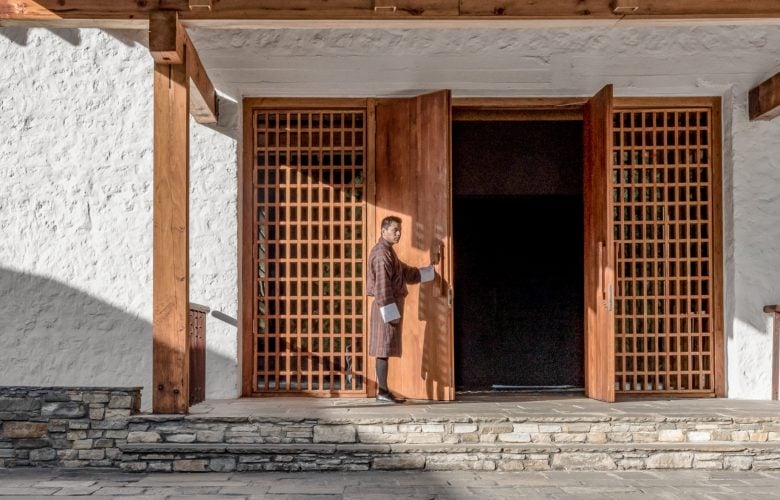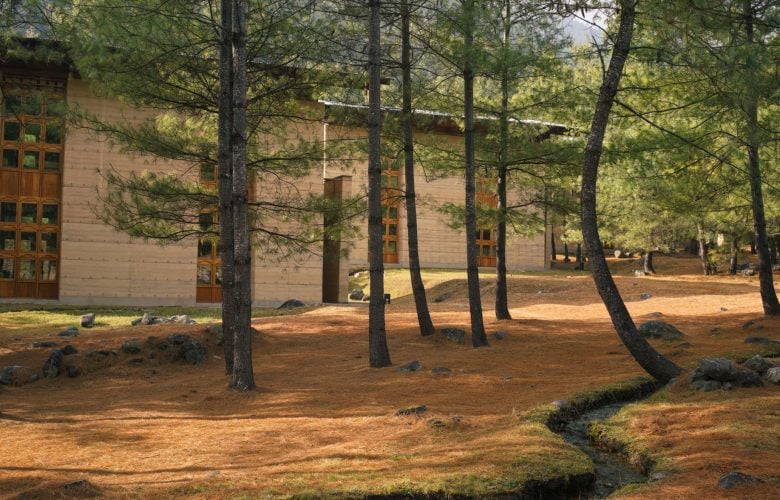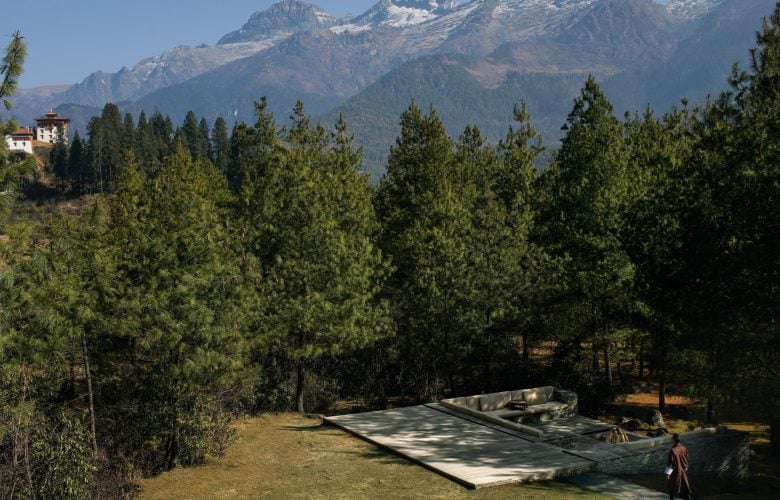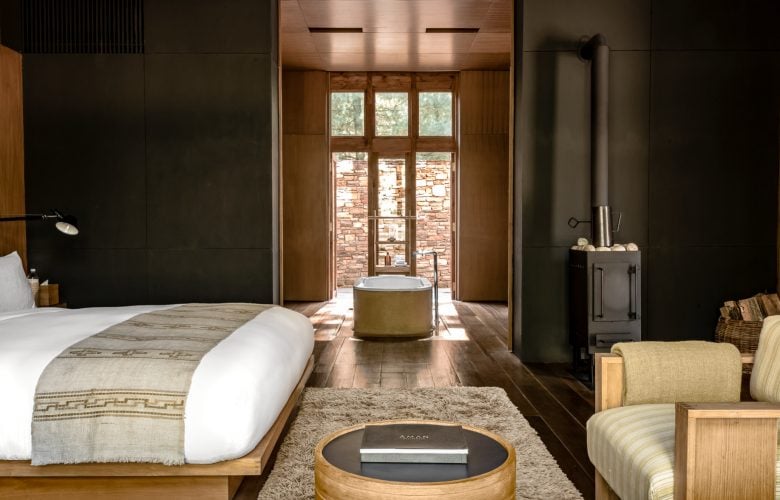 The Amankora 10-day, ultra-intensive training program is designed to push physical, mental, and spiritual boundaries. It is a high-altitude training challenge that comprises 498 miles of hiking and cycling via the country's iconic sights and picturesque valleys. Ideal for the active and adventurous health tourist, but certainly not for the faint-hearted.
You start with a Buddhist blessing, being sprinkled by a monk with holy water, followed by a full medical examination, and a hyperbaric oxygen spa treatment to help you adjust to the high altitude. In addition to the biking and hiking you will also participate in martial arts training, Bhutanese hot-stone bathing, forest bathing, singing bowl meditation, and in the winter, rafting in the Po Chu and Mo Chu rivers.
Tripadvisor Certificate of Excellence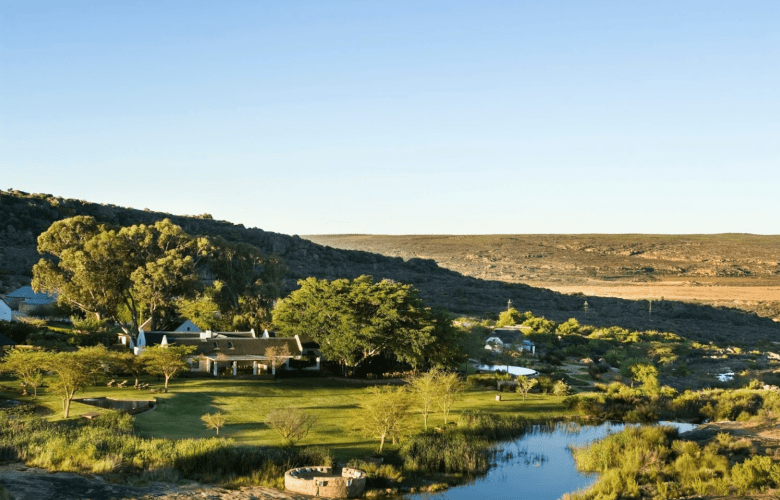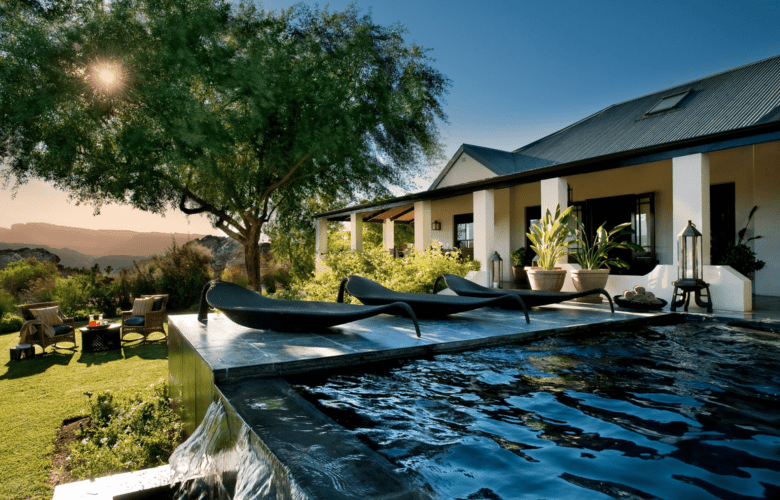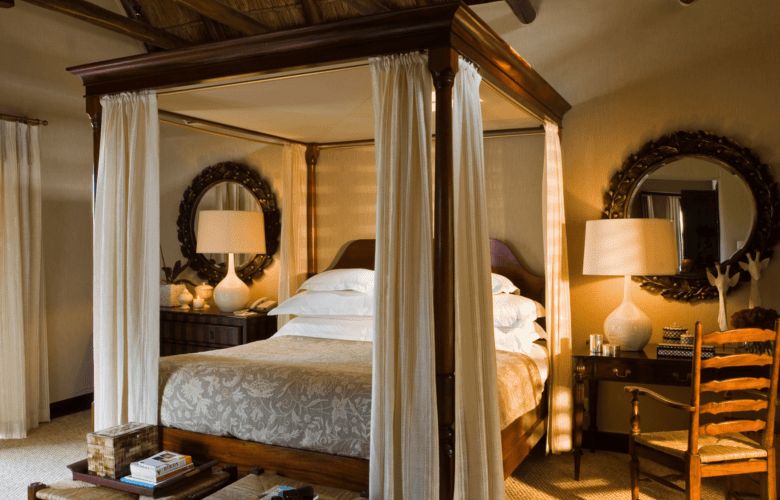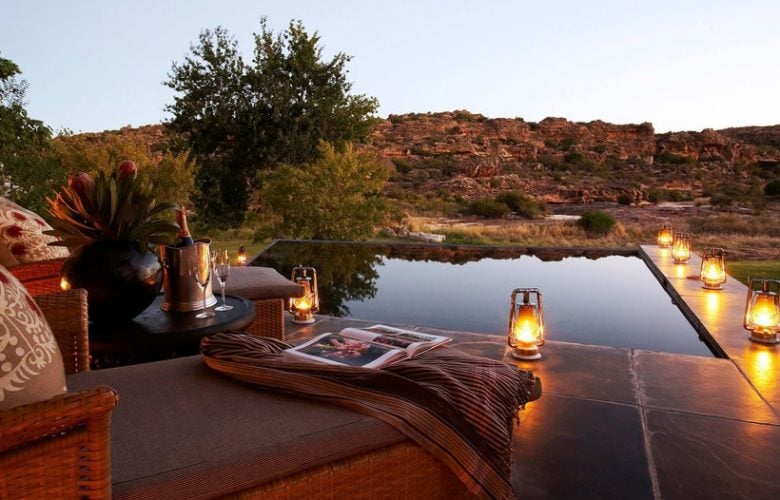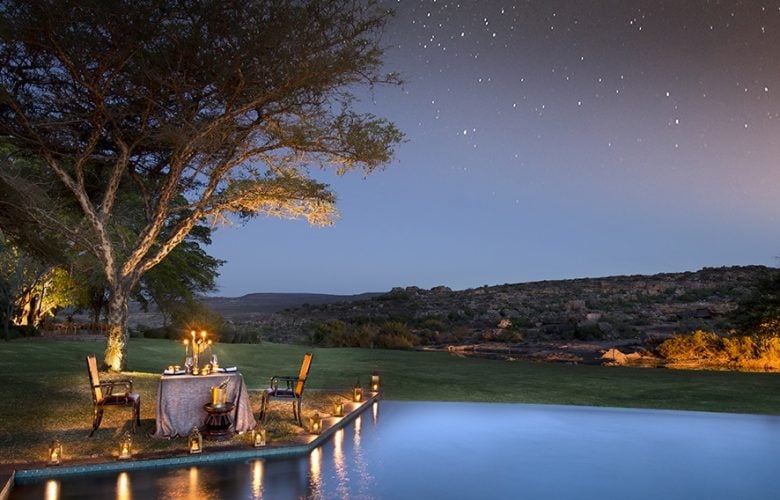 The foothills of the Cederberg Mountains on the West Coast of South Africa are home to a stunning ecological oasis, wildlife and wellness resort, less than three hours from Cape Town. Spanning 18,500 acres of wide-open plains, the natural heritage site on which it sits is home to more than 150 kinds of birds, 750 species of plants, and 35 species of mammals; and its nook-and-cranny caves are the canvases for over 130 unique rock art sites, some as old as 10,000 years.
Spa treatments are inspired by ancient African traditions drawing on native African plant extracts such as baobab tree oil, cape aloe, rooibos and mafura butter. Personal wellness journeys are aimed at rejuvenating all your senses, replenishing your spirit and achieving deep inner peace and harmony by surrendering to the ancient mystical powers of the African landscape.
National Geographic Unique Lodge of the World; Conde Nast Traveler Reader's Choice Award; Best Spa in Africa & Indian Ocean at the Global Spa & Wellness Awards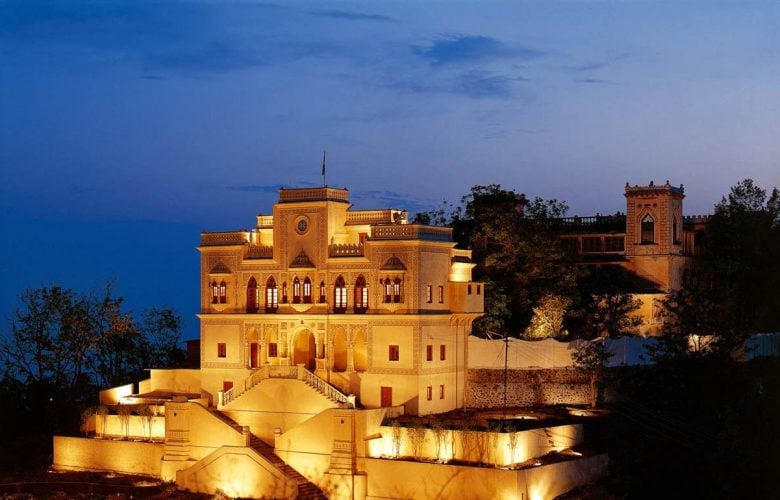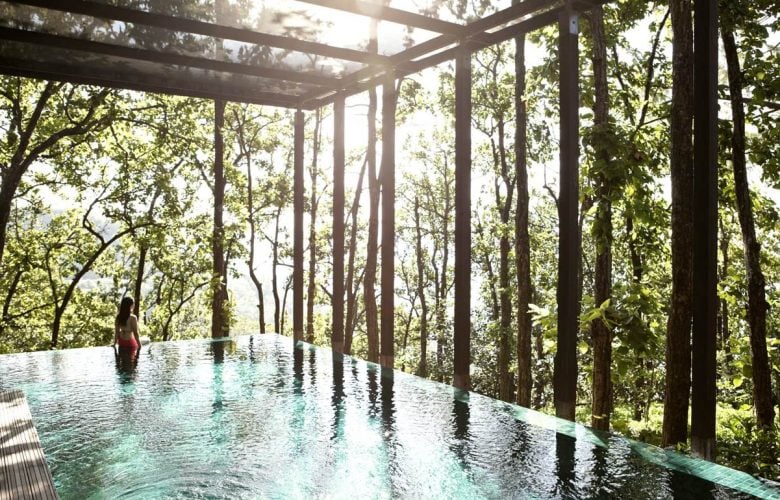 Ananda is located in a 100-acre forest at the foothills of the Himalayas in northern India, where the ancient arts of meditation, yoga and Ayurveda were born. The restored Viceregal Palace is touted as the ultimate statement in style with old-world elegance.
Ananda is one of the most popular luxury spa resorts in India and offers 80 varieties of spa therapies, including a range of Ayurvedic treatments. This wellness escape will help you redefine your lifestyle and set you on a spiritual pathway to the ultimate, discovered through the union of mind, body and soul, and as close to nirvana as you can get.
Top Destination Spa in the World by Condé Nast Traveler Readers' Travel Awards 2019; Haute Grandeur Global Excellence Award 2018 for Best Destination Spa on a Global Level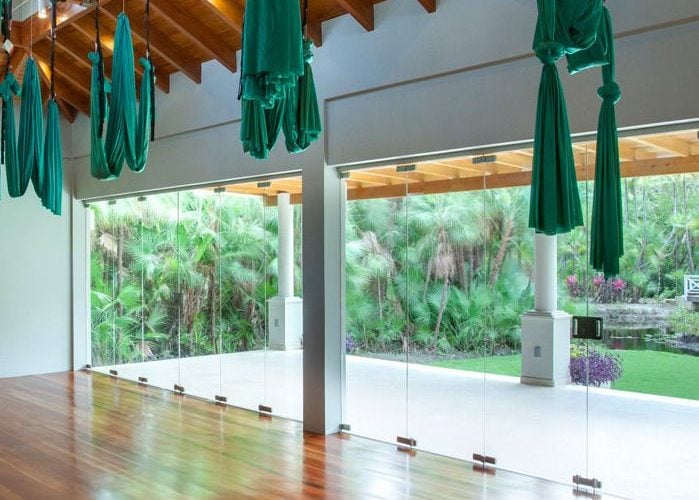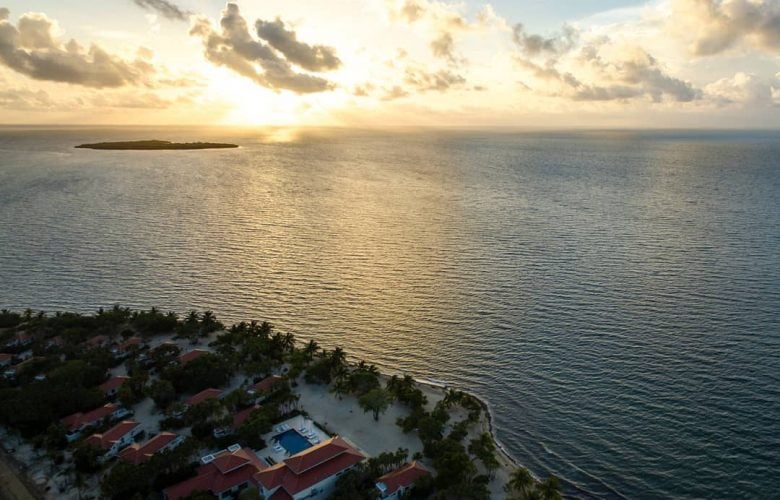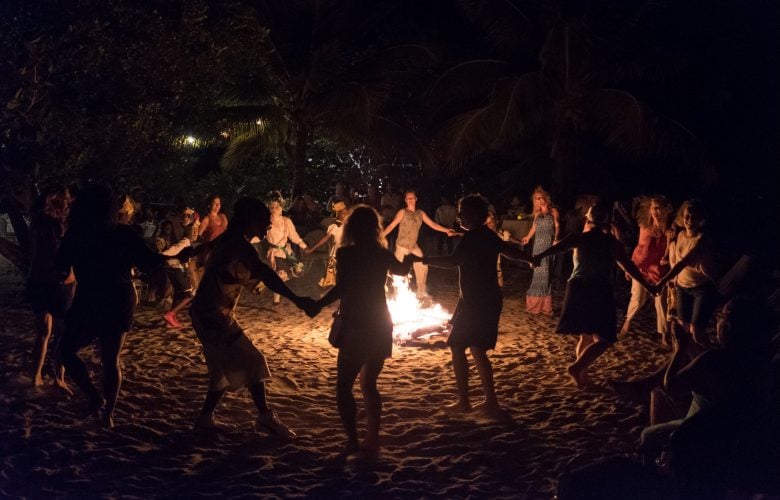 Situated within a private 200-acre reserve on Belize's southern coast on the Placencia peninsula, Naia offers an intimate and natural playground with endless activities for the discerning traveller and wellness seeker. The resort features stand-alone villas (studio to two-bedrooms) with access to the beach and swimming pools, spa treatments, cultural and sea excursions and two dining facilities.
The spa is built on a series of islands on the lily-covered lagoon, and offers journeys in healing, self-care and renewal, covering six acres comprising over-water individual treatment suites and a couple's private island suite, a fitness centre and yoga and movement studio. Products used in spa treatments are indigenous and made by local artisans and traditional healers.
Tripadvisor Travellers' Choice Awards, no 4 in Belize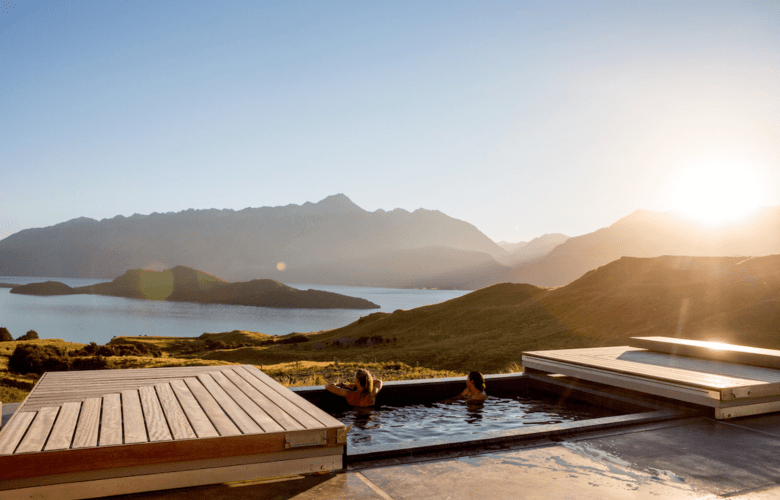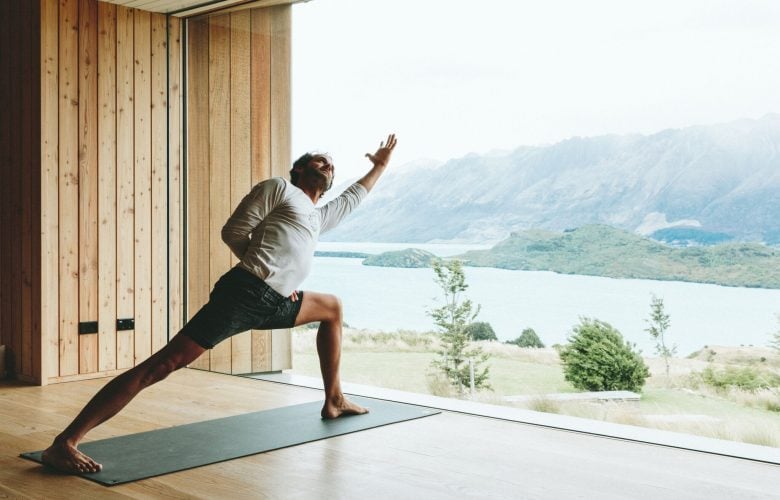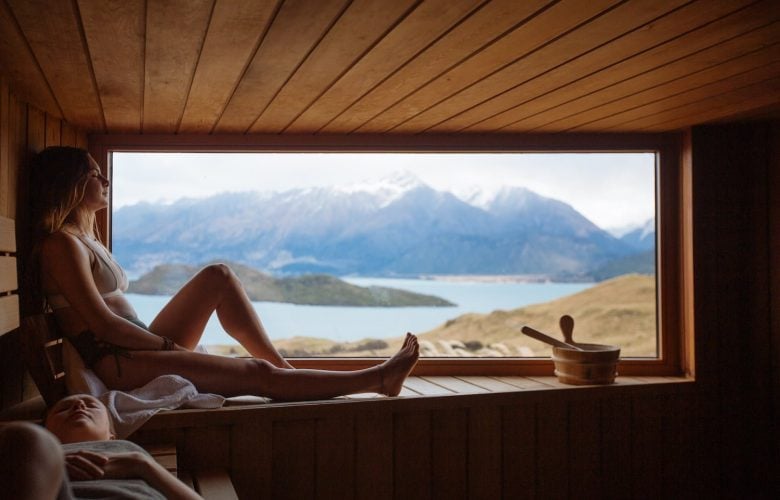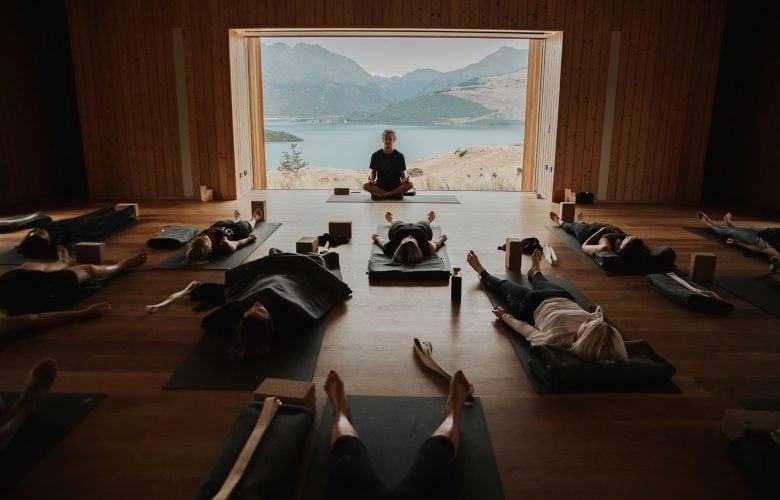 Situated in New Zealand's Southern Alps and overlooking the beautiful Lake Wakatipu, the Aro Ha wellness retreat features 20 eco-suites and singles in the most epic natural beauty setting – snow-capped peaks and sapphire lakes. The resort is completely self-sustaining.
The multi-award-winning retreat focuses on elevating your body and mind by blending wellness traditions and luxury. The experience includes meditation and vinyasa yoga classes to help nourish yourself from the inside out. Hiking in the stunning mountains, indulging in wholesome vegetarian cuisine and mindfulness classes will have you rejuvenated in no time.
World Spa Awards Winner 2019, Spafinder Wellness Awards, Golden Panther Award by Paradise Magazine, Celebrated Living Platinum List, Destination DeLuxe Award, Haute Grandeur Hotel Award, Conde Nast Traveler Reader's Choice Award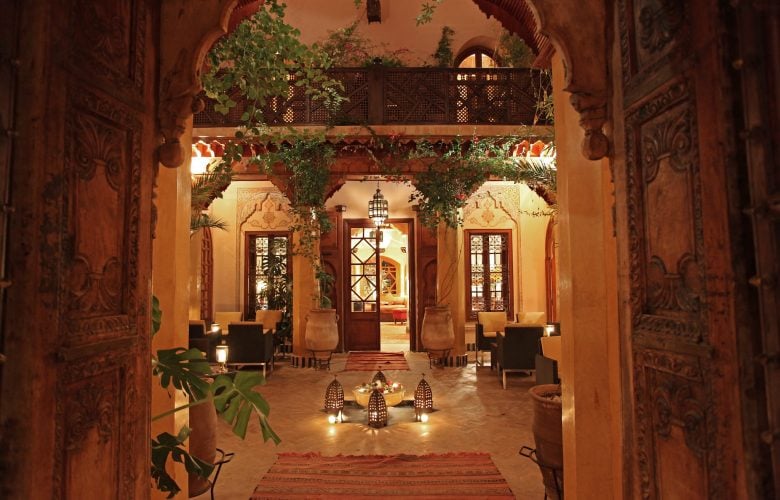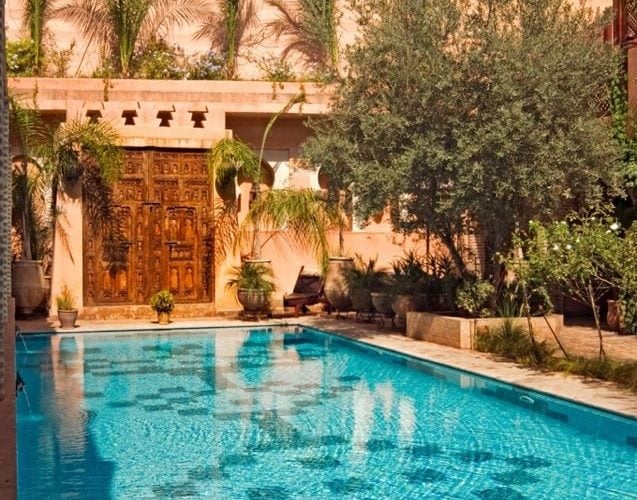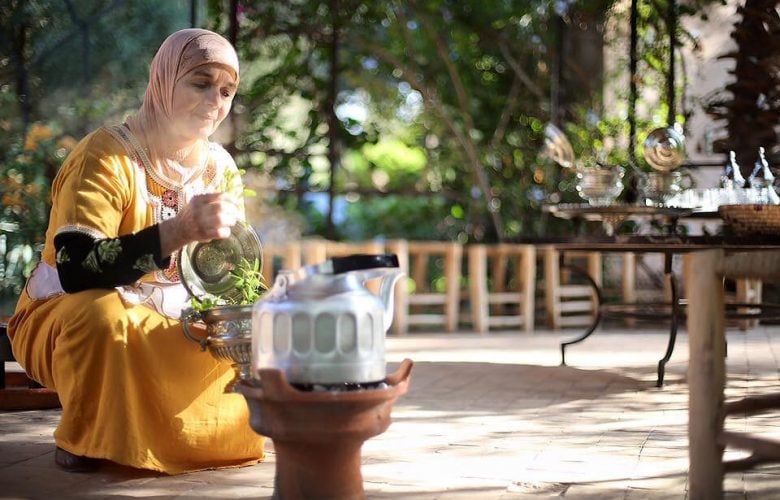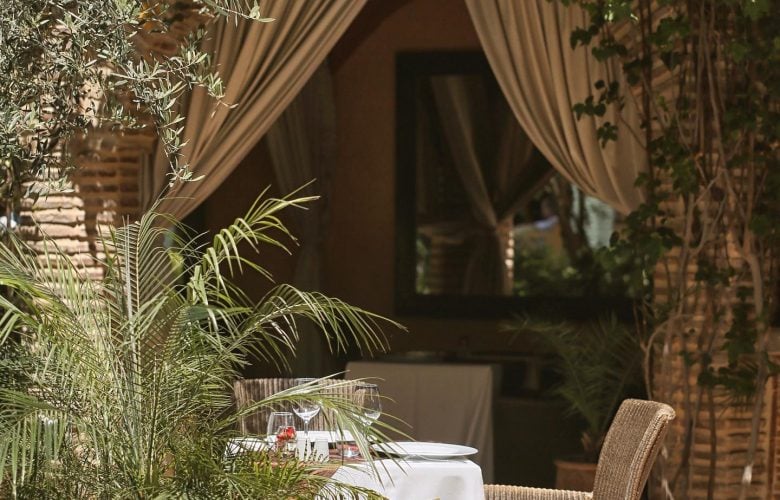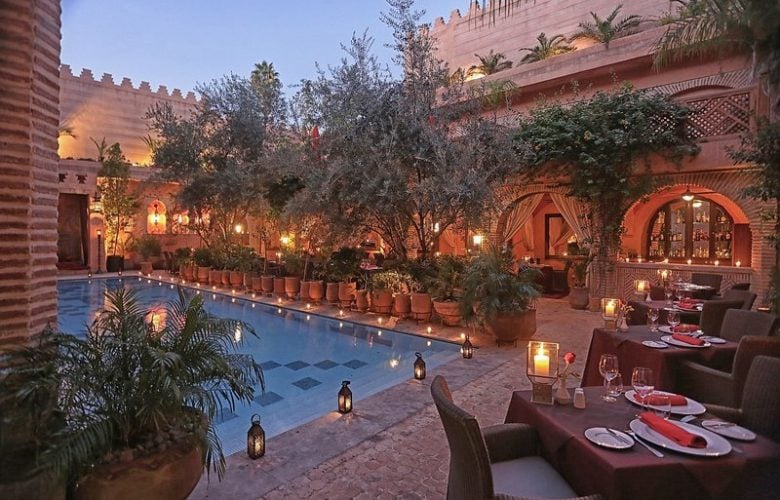 Just a short walk from the UNESCO heritage site, Jemaa el Fna Square, in the heart of the ancient medina of Marrakech is a riad (traditional Moroccan house) boutique hotel. La Maison Arabe has become legendary for its intimate but opulent Moorish setting, the world famous cooking school and most of all its traditional hammam spa.
The brand-new Wellness Center features two hammams, the traditional Moorish steam baths, as well as five massage rooms for traditional Moroccan massage with exclusive natural products, and  several body and skin treatments.
A douiria with six rooms is available for those seeking privacy, and the adventurous can relax at the outdoor heated swimming pool or the pool at the country club annex, or explore the city's rich heritage and culture.
Featured in Vogue, Conde Nast Traveller, Cote Sud, Le monde, Saveurs, Travel & Leisure and many more. Tripadvisor Travelers' Choice Award Winner in 2019; Tripadvisor Certificate of Excellence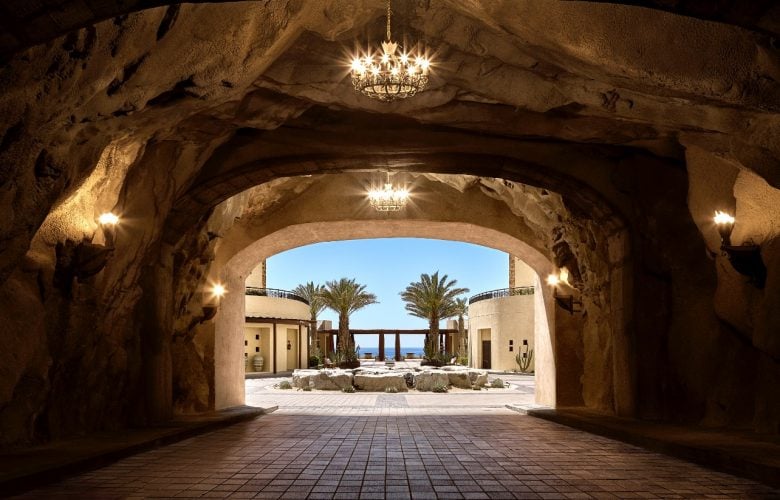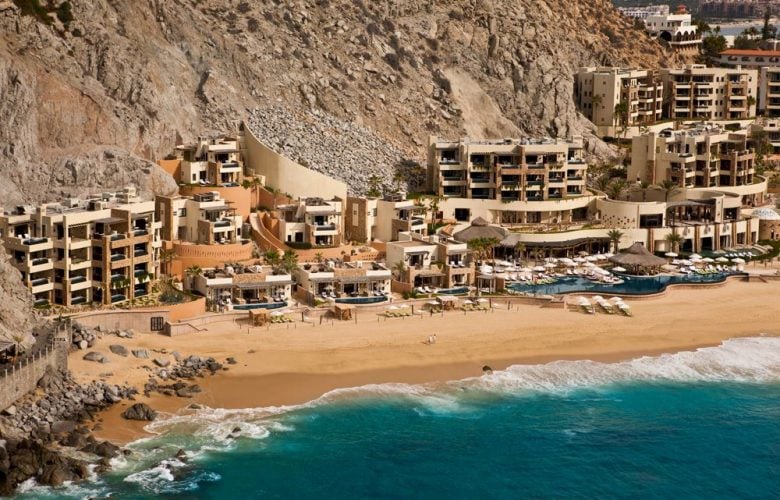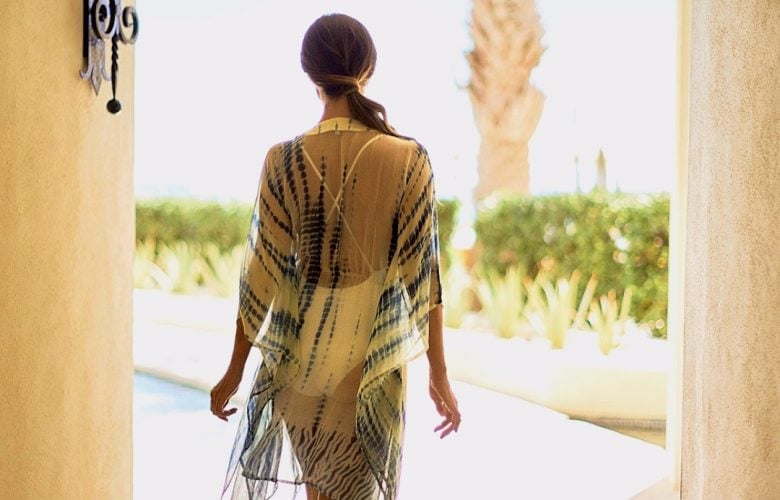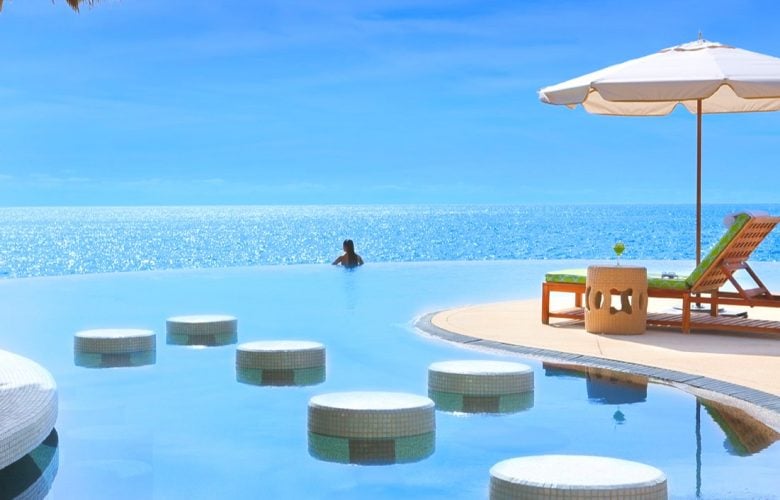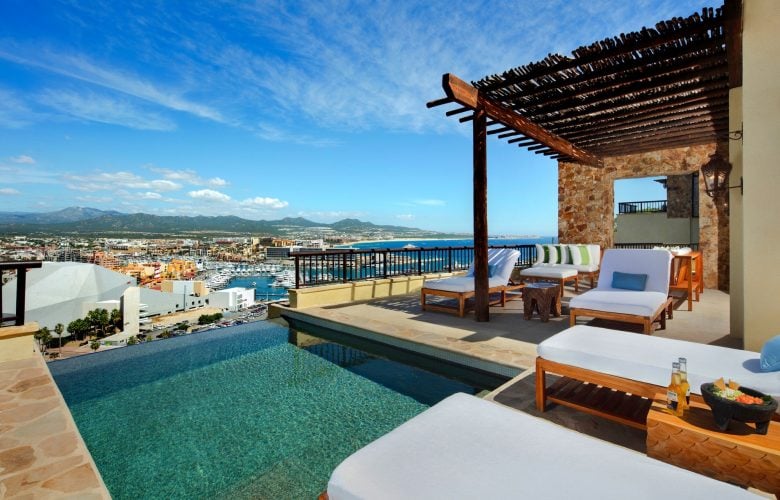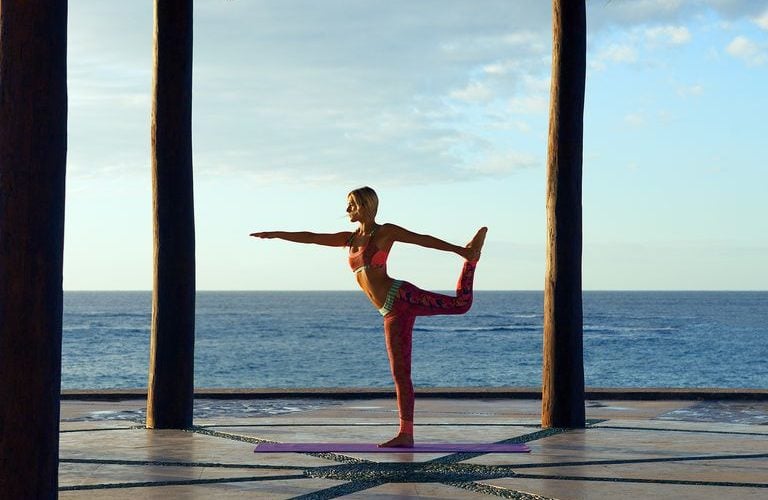 This Waldorf Astoria Hotel requires no introduction – it is luxury and personalised treatment personified. It is a unique yoga retreat, with emphasis on sourcing inspiration from the moon, the sea and Mexican folk healing to restore your mind, body, and spirit.
Teaching the classical techniques of yoga — asana (alignment), pranayama (breath awareness), bandha (engagement of the body from the core), and vinyasa (flow and connection in practice) — which are the keys to inner transformation, linked to different phases of the moon, it is a distinctive approach to wellness and beauty. The spa, Luna y Mar (the moon and the sea), was created by Sylvia Sepelli and offers special spa treatments harnessing the energies of moonstone. A salon, tennis lessons, private seaside yoga sessions, moonlit meditation and world-class cuisine, are all on offer for the discerning visitor.
No. 1 Resort Hotel in Mexico, Forbes 2020 Travel Guide, Hilton Honors.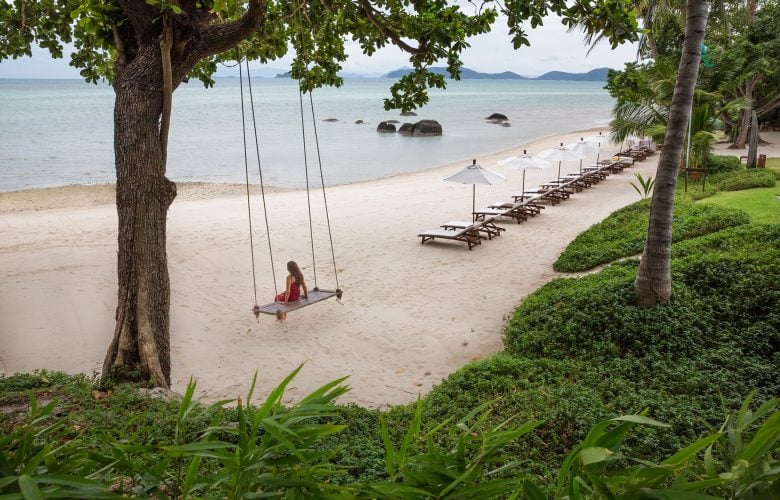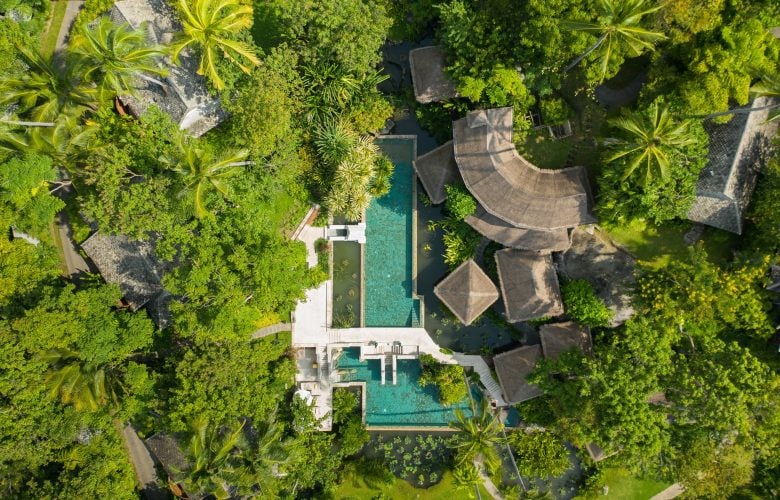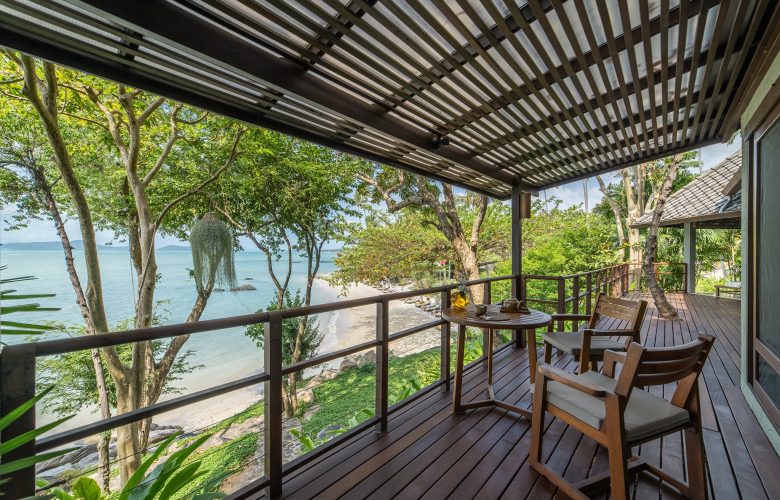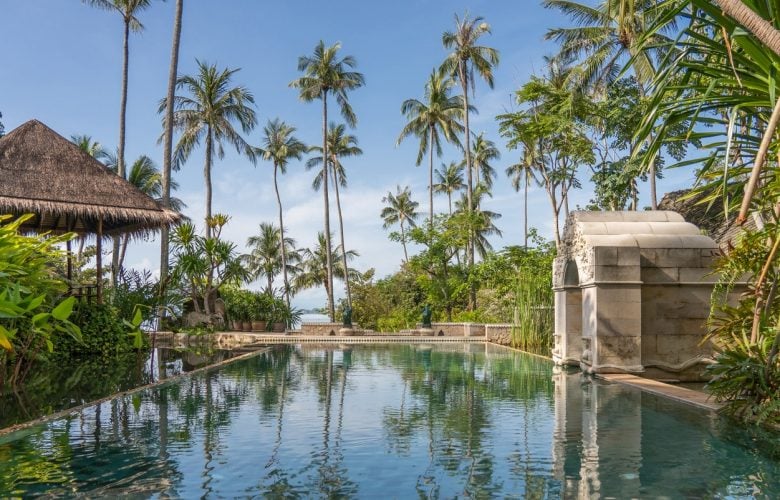 Kamalaya offers a seamless, holistic wellness experience that integrates healing therapies from the east and west, a breathtakingly beautiful natural environment, inspired healthy cuisine and customised wellness programs and retreats. This multi-award-winning Wellness Sanctuary and Holistic Spa is situated in the verdant tropical landscape of the southern coastline of the island and is built around a monk's cave.
Programs address issues related to stress and burnout, weight management and sleep or emotional imbalances. Stunning spa facilities include traditional massages or private sessions, far-infrared sauna, Chi Nei Tsang (Taoist abdominal massage), as well as plunge pools and a herbal steam cavern in-between. Yoga and meditation, as well as specific healing modalities (naturopathy, traditional Chines medicine or Ayurveda, bio-impedance analysis, nutritional evaluation, Western medicine), are available.
Kinnari Gold Award at the 2019 Tourism Authority Thailand (TAT) Awards; Best Overseas Health & Wellness Property in 2019 Australian Luxury Travel Magazine's Gold List Awards; Owner & Operator of the Year in 2018 American Spa; Leader in Furthering Mental Awareness – Debra Simon Award; Condé Nast Traveler Magazine's Gold List 2017 and more.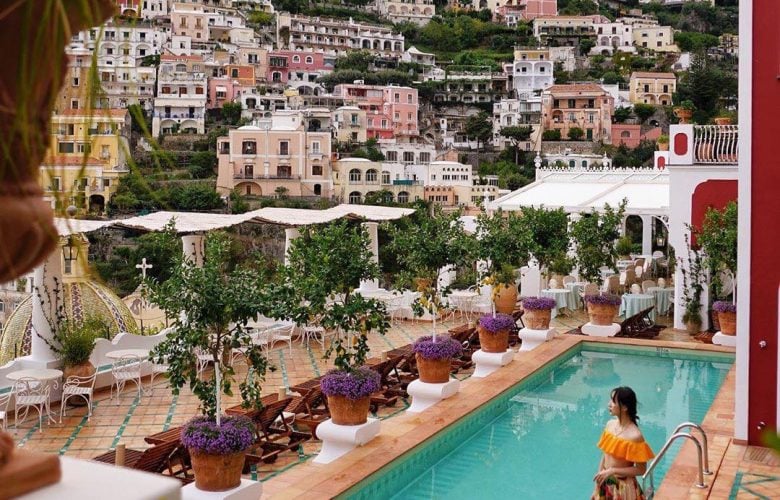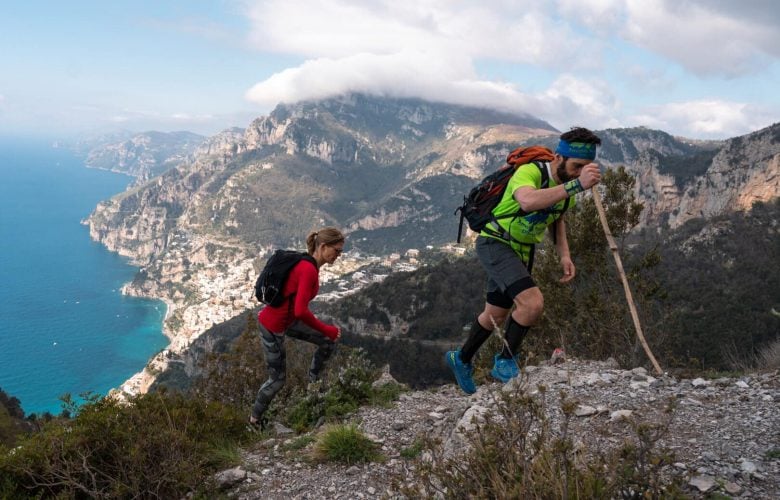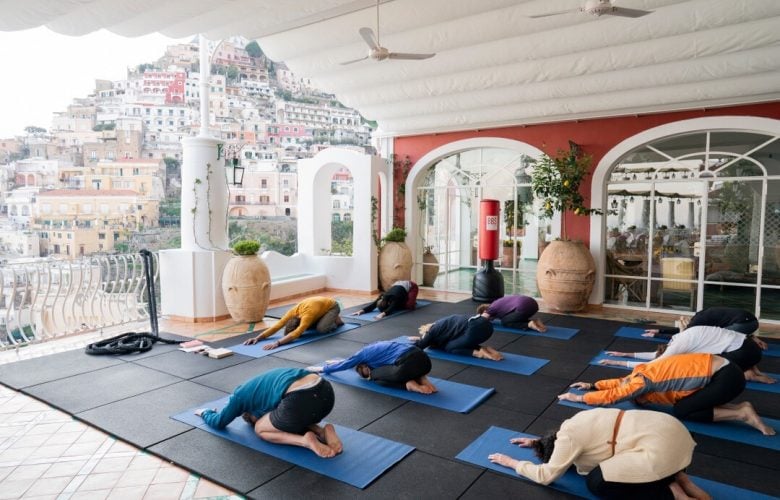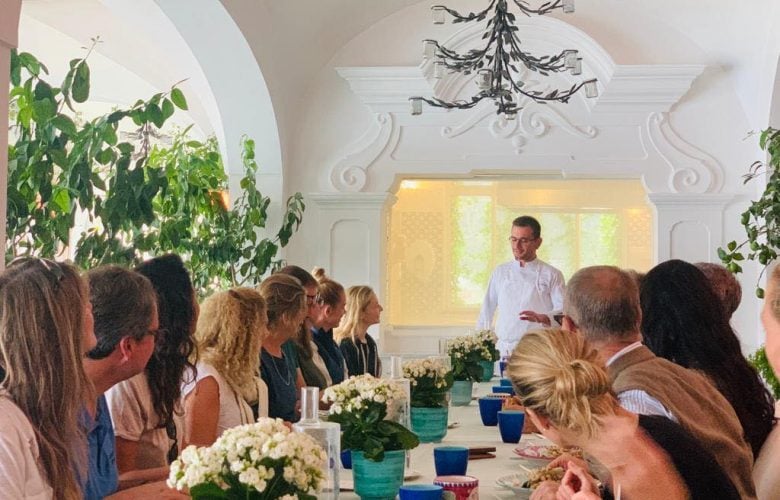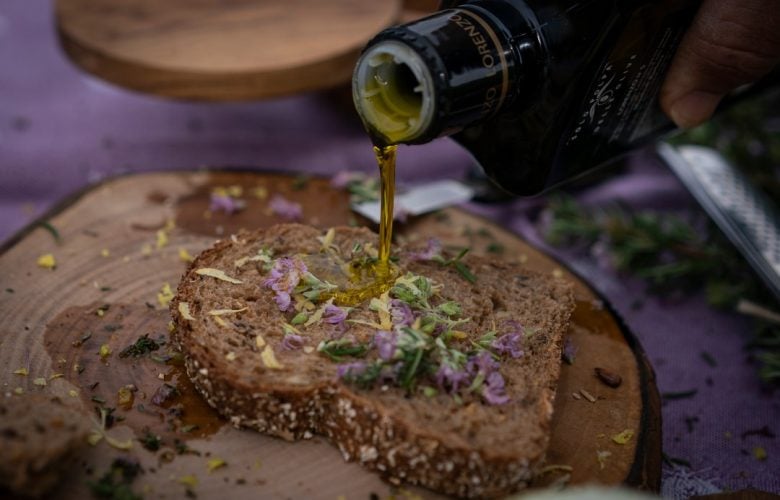 If you are looking for an active boot camp in stunning surroundings to refocus, look no further. The six-night Dolce Vitality provides you with an outdoor gym, daily yoga, mindfulness, strength and conditioning classes, spa treatments and rejuvenating massages. They make good use of the outdoors too with guided treks around Positano's ancient mule tracks around the hillsides through orange and olive groves, tiny mountain villages and to Mount Vesuvius. They provide holistic vegan cuisine prepared by a Michelin-starred chef. The interior of the historic building is luxurious and private boats are provided for exploration.
2020 Forbes Travel Guide Star Award Winner, 2011 Andrew Harper's Readers' Choice Award; Conde Nast Traveler Awards including Gold Status, Class – Classifiche delle eccellenze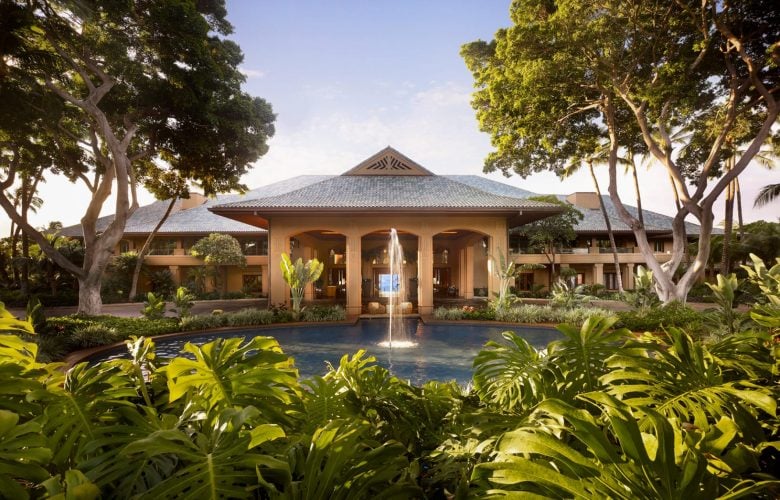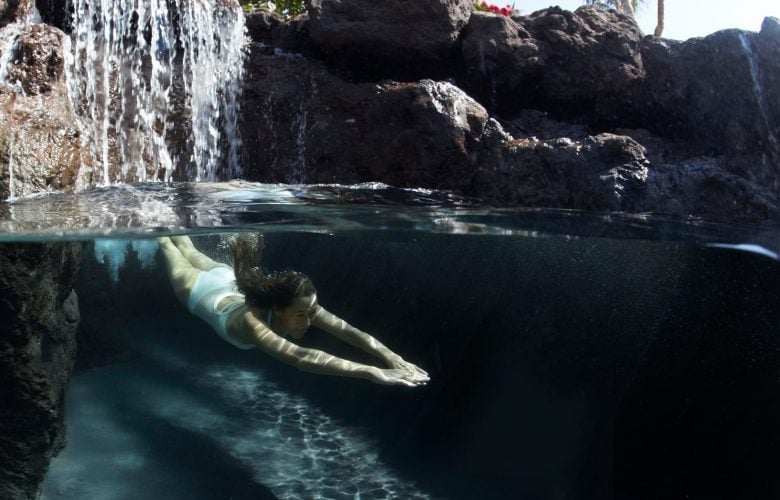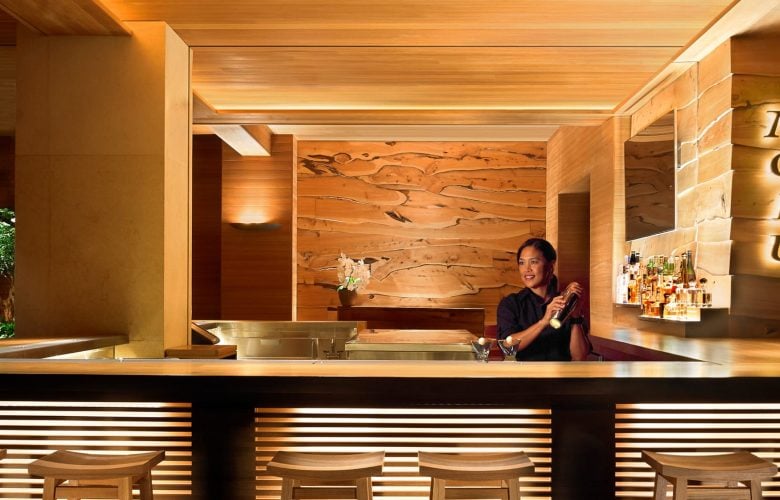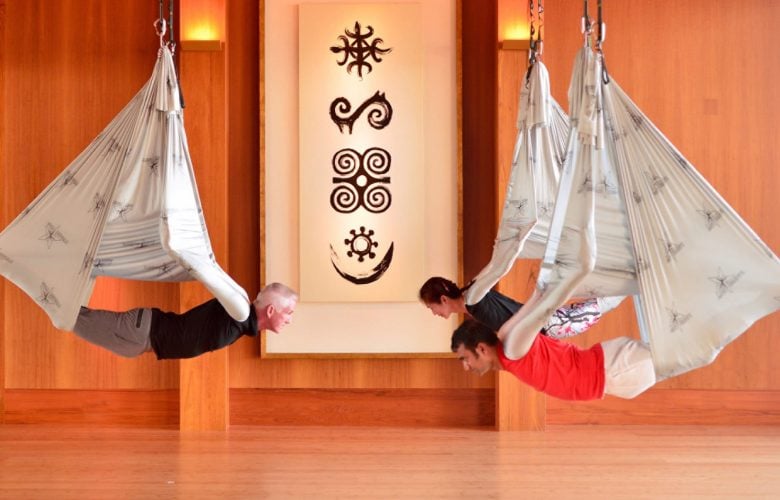 This stunning low-key resort set high on a cliff above Manele Bay, with waterfalls, streams, ponds and gardens in a tropical setting is the perfect backdrop for the Lanai Sensei Retreats, the brain-child of tech billionaire Larry Ellison and renowned physician Dr David Agus. The sleek, sophisticated Polynesian aesthetic design in teak and zebra wood complements the secluded oceanfront retreat on the last unspoiled island in Hawaii.
Visitors are guided through personal health journeys with yoga, massages and beauty treatments, organic meals by Japanese celebrity chef Nobu Matsuhisa, and can participate in horseback riding, Hawaiian cultural activities, and other excursions, such as the adventure park, water sports and golf. Lanai Air flights are included in packages.
US News Travel top thirty wellness retreats; Travel+Leisure readers' Best Beach Hotels, TripAdvisor Certificate of Excellence and more.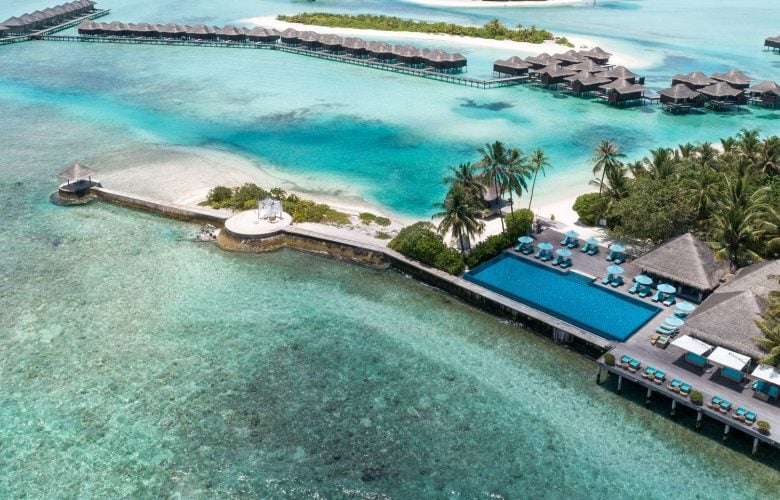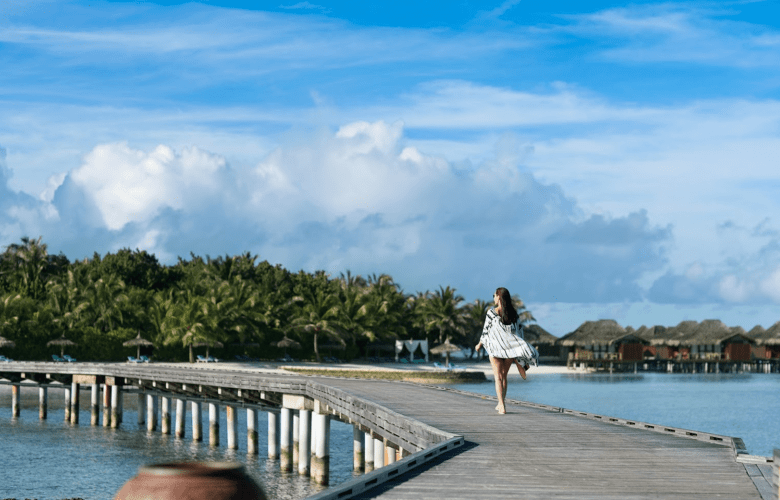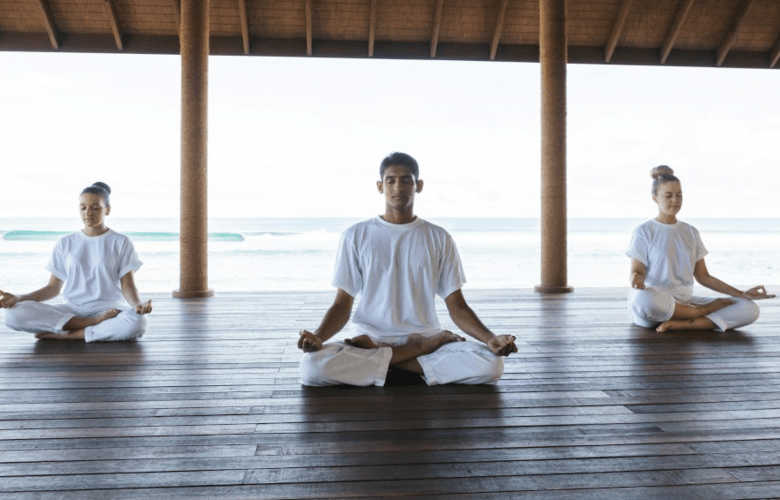 The Anantara Veli Maldives Resort's Balance Wellness signature program includes yoga, cutting-edge cleansing treatments at the Cocoon Medical Spa, snorkelling and surfing, at this stunning overwater resort for adults only (over eighteen). Featuring 67 over water and ocean bungalows, the resort is a half-an-hour speedboat ride from Velana International Airport and guests have access to facilities at the sister resort Anantara Dhigu. With an open-air cinema, private dining, and couples' spa journeys, with meticulous attention to detail in all services, the resort promises a romantic and rejuvenating stay.
Tripadvisor Certificate of Excellence; Tripadvisor 2019 Travelers' Choice Award; Green Growth 2050 Certified Gold and Conde Nast Traveler Readers' Choice Awards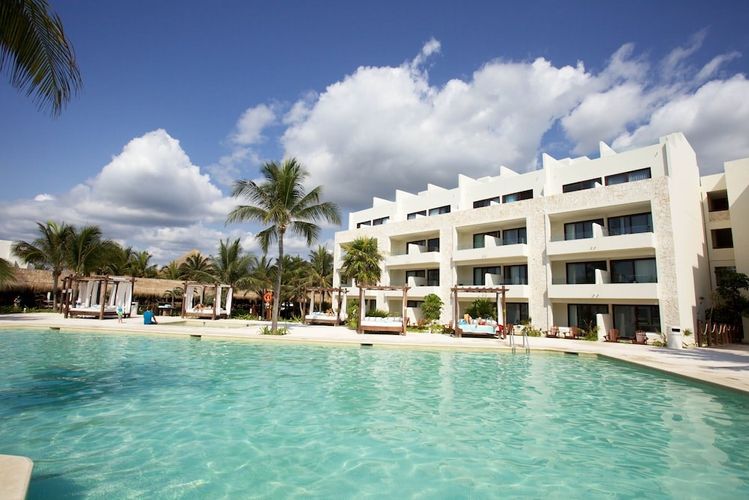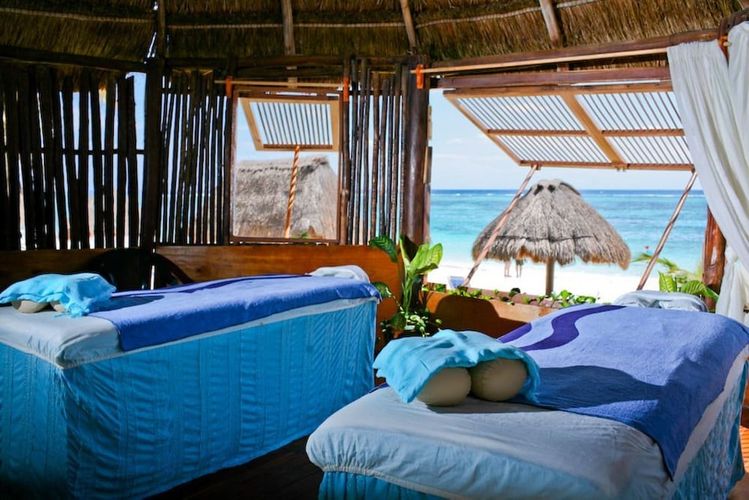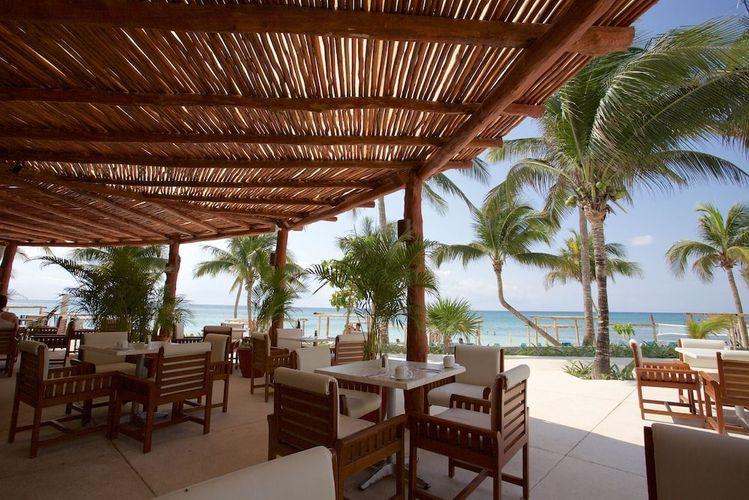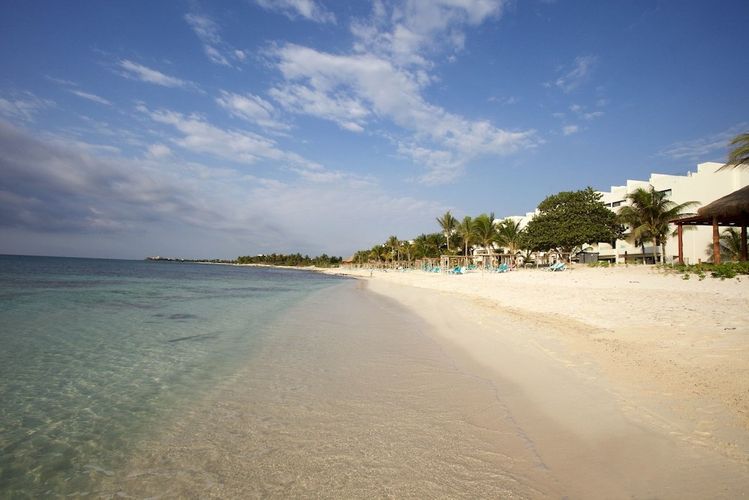 This charming, upscale hotel in the magical Akumal (Place of Turtles in ancient Mayan language), on the Riviera Maya, is a truly unique experience. The wellness resort offers more than a mile of pristine white sandy beach, snorkeling with the turtles or diving in the coral reef close to the beach. For tourists seeking a relaxing break, there is also the option of lazing in the sun, swimming in the ocean or exploring the Mayan settlements for entertainment close by.
Akumal Bay prides itself on sophisticated simplicity and friendly service, a relaxed but intimate atmosphere, with a spa, meditation classes and daily yoga, making this one of the most relaxing wellness retreats, even for the most discerning wellness tourist.
Tripadvisor 2019 Travelers' Choice Award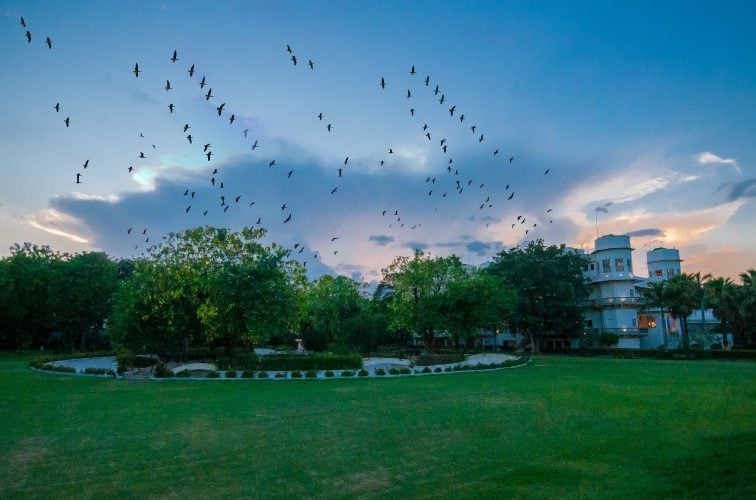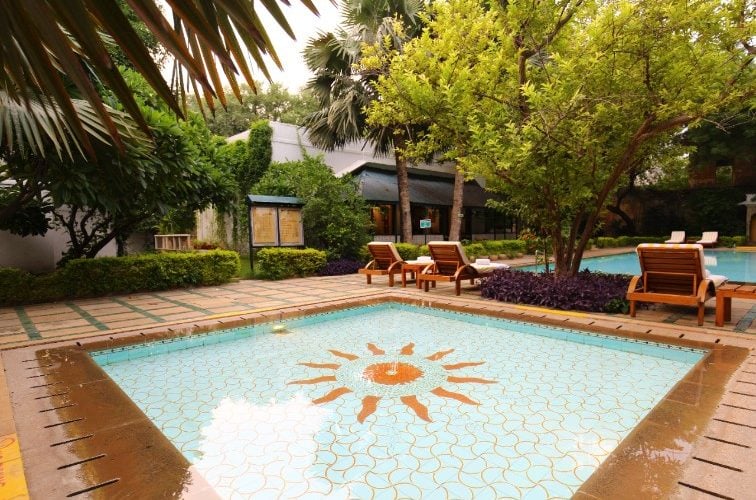 One of the top luxury yoga retreats in India, Taj Usha Kiran Palace Wellness Retreat, is situated in a 130-year old historical palace and now 5-star hotel owned by the Taj group, in amongst 9 acres of landscaped lawns. Royal suites and luxury villas cater to your every need, with private pools and sunbathing areas. History abounds, and even the kitchens prepare recipes from the Maratha and Nepalese royal kitchens.
The hotel's Jiva Wellness Spa provides many signature Indian spa experiences, ancient Ayurvedic treatments and a well-equipped health club. Some of these therapies originated in the 14th-century spa in the Man Mandir Palace at Gwalior Fort. Meditation and yoga retreats can be booked.
Lifestyle Asia Top Ten Yoga Retreat and Gold Level Certification from Earth Check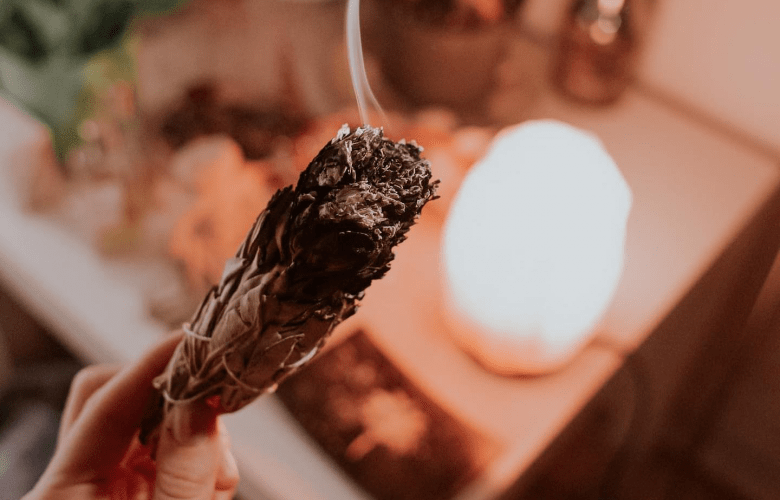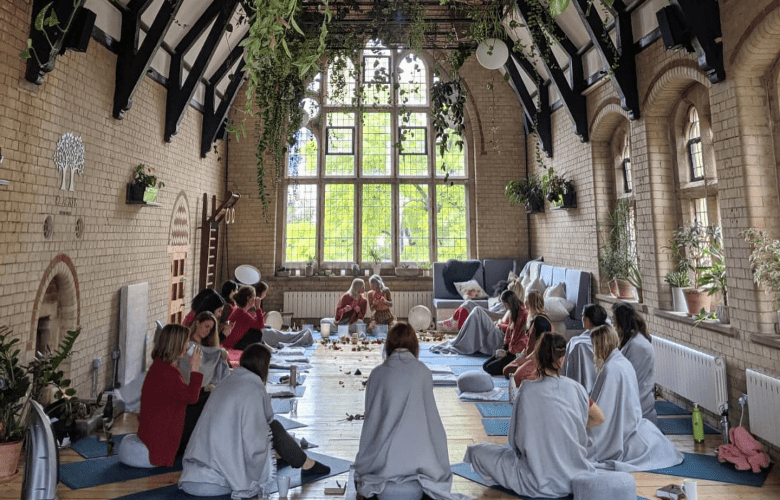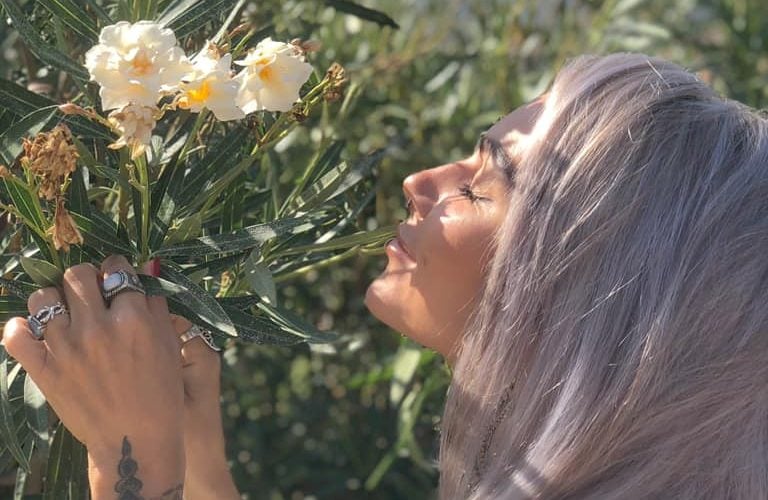 Ookushana is an authentic holistic centre, based in the heart of Northern England in Chapel Allerton, Leeds. It is a place where souls with a desire to heal, grow, create & expand their consciousness.
Founded by Felicity Weston, an inspiring healer, the Ookushana workshop has become a hub for the healing arts and is often visited by incredible yoga teachers, sound healers, meditation experts & energy workers.
Ookushana offers a combination of energy healing with holistic wellness coaching to facilitate personal and spiritual journeys. Treatments and events include tantra, sound healing, yin & yang CPD training, creating ceremonies and rituals, and Reiki training.
No international awards yet, but watch this space.