Most of us have indefinitely suspended our travel plans in the wake of the COVID-19 pandemic. But people are beginning to talk about ways to recharge and what a future holiday might look like.
Many tourists are going to be looking to wellness and medical tourism destinations to rejuvenate mind, body and soul, after spending a prolonged period locked up in their homes.
With centuries-old proven healing treatments through Ayurveda, yoga, and naturopathy, India stands as one of the best wellness retreats in the world and is a popular global destination for wellness and medical tourists seeking a holistic break at an affordable rate.
From the mountains of the Himalayas to the coastal stretches of Kerala, Tamil Nadu, and Goa, India is home to a variety of treatment centres, spa resorts, and wellness retreats offering preventive health care, stress management, fitness packages, and detox therapies.
Here are 11 of the most sought after wellness destinations in India that are worth putting on your post-pandemic travel list.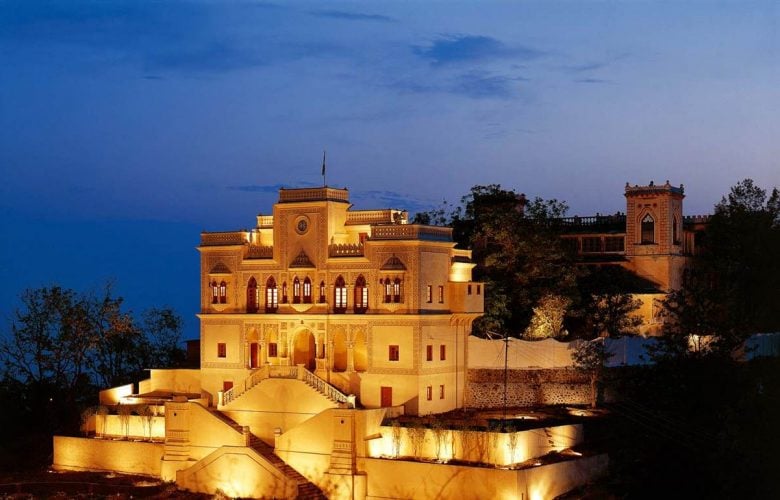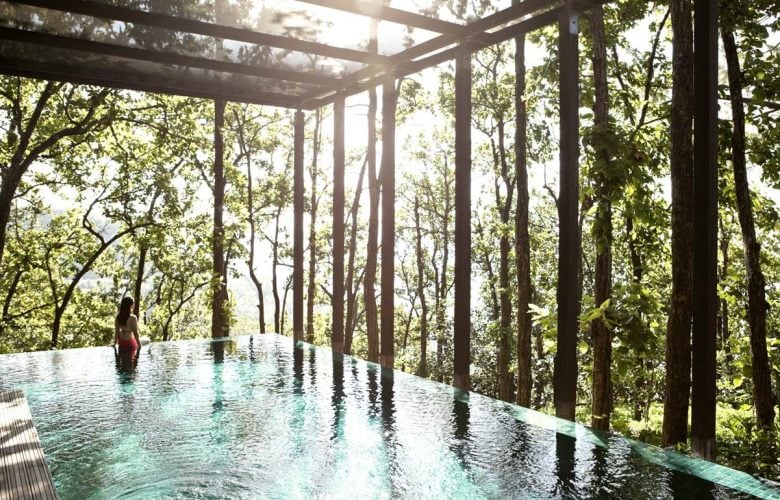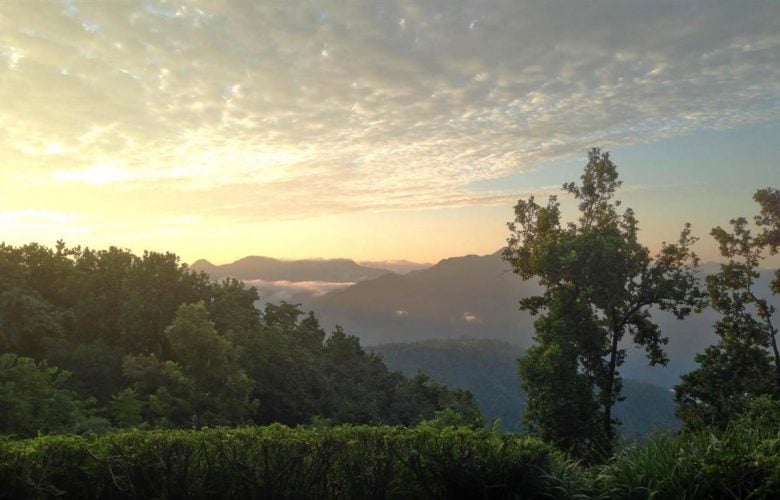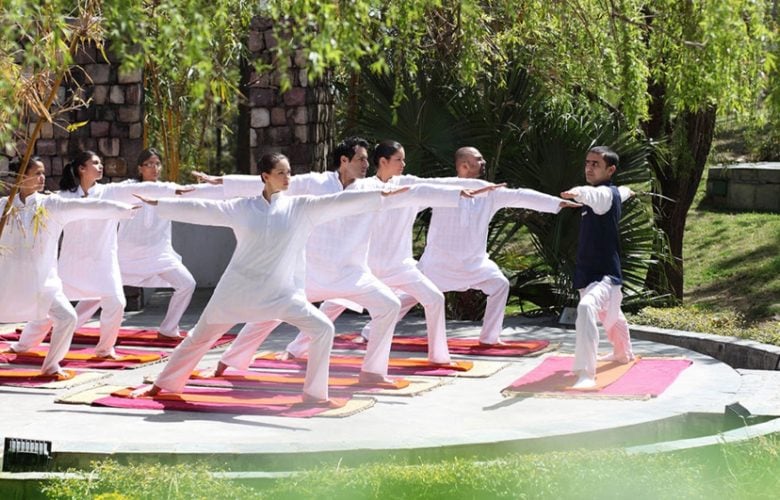 Spread out across the former royal estate of the Maharaja of Tehri Garhwal in the foothills of the Himalayas, Ananda is one of the most popular luxury spa resorts in the country. It offers visitors a choice of suites as well as independent villas surrounded by the sal forest.
Specialities: Ananda offers 80 varieties of spa therapies, including a range of Ayurvedic treatments – abhyanga, Shirodhara, shloka, takradhara, mukh lepa. Its team of experts, doctors, nutritionists, yoga instructors, and therapists help create tailor-made packages to address the wellness needs of their guests.
Top Destination Spa in the World by Condé Nast Traveler Readers' Travel Awards 2019; Haute Grandeur Global Excellence Award 2018 for Best Destination Spa on a Global Level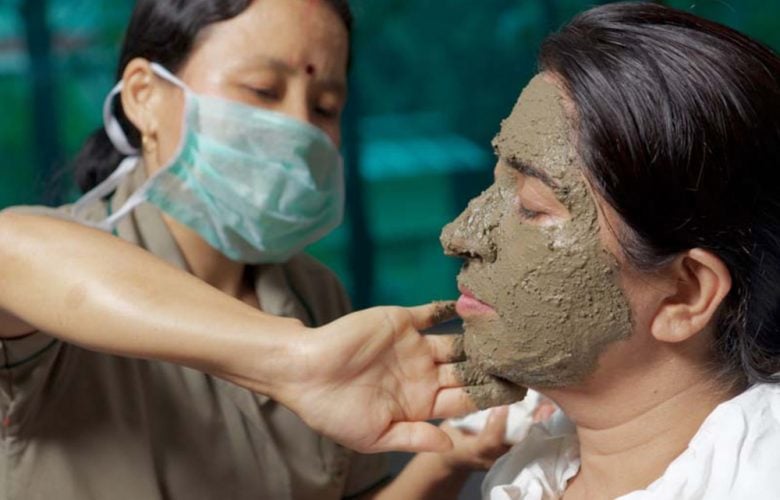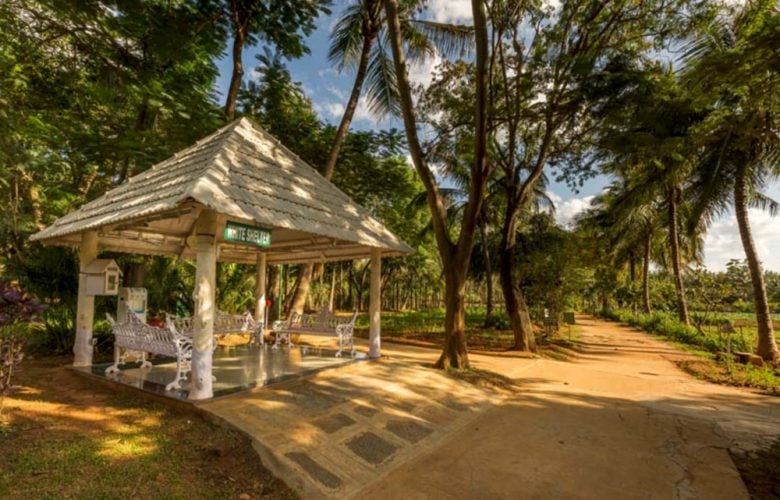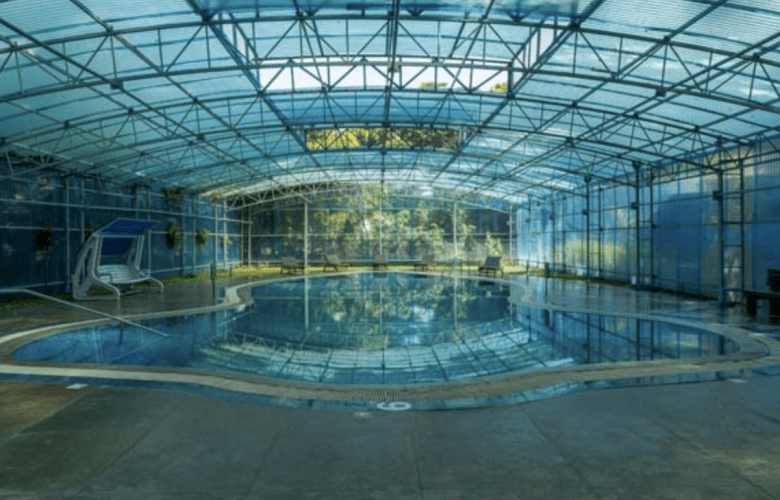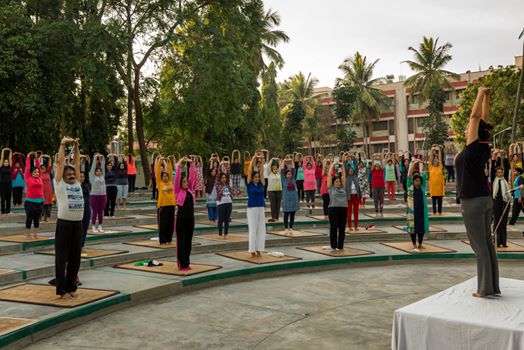 Set up on 100 acres of land on the outskirts of Bengaluru city, Jindal Naturecure Institute may not offer the same luxuries as some of the spa resorts on this list. Still, it makes up for it with a variety of natural treatments that promise to tackle health issues like cholesterol, obesity, skin problems, arthritis, and addictions. Typically, guests are advised to sign up for a three-week treatment, but the institute also offers a shorter 10-day program. Visitors can choose to stay in the economic dorms or opt for a private air-conditioned cottage.
Specialities: The facility is staffed by 12 trained alternate therapists and practitioners who create a personalized diet and treatment schedule based on the patient's ailments. The treatments are non-invasive and drugless and combine natural medicines with yoga, diet therapy, physiotherapy, and acupuncture.
Jindal Naturecure Institute has a 5-star rating on Tripadvisor.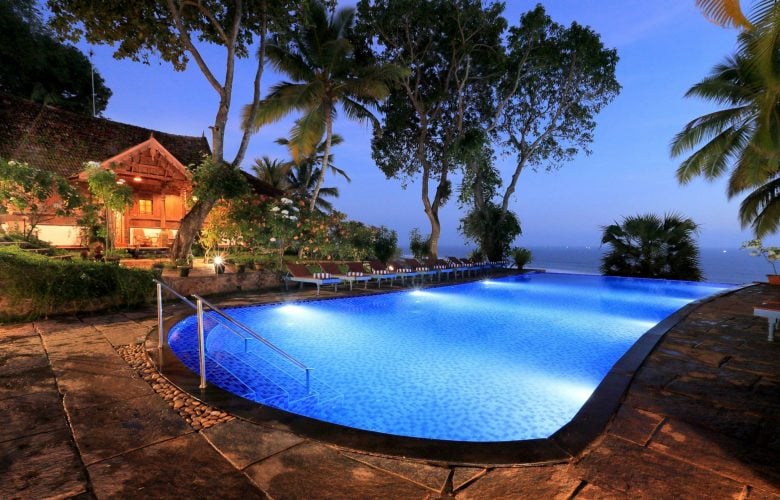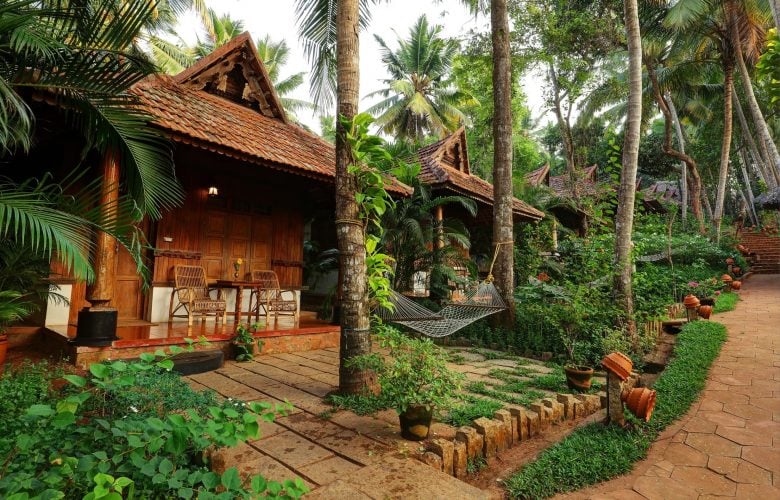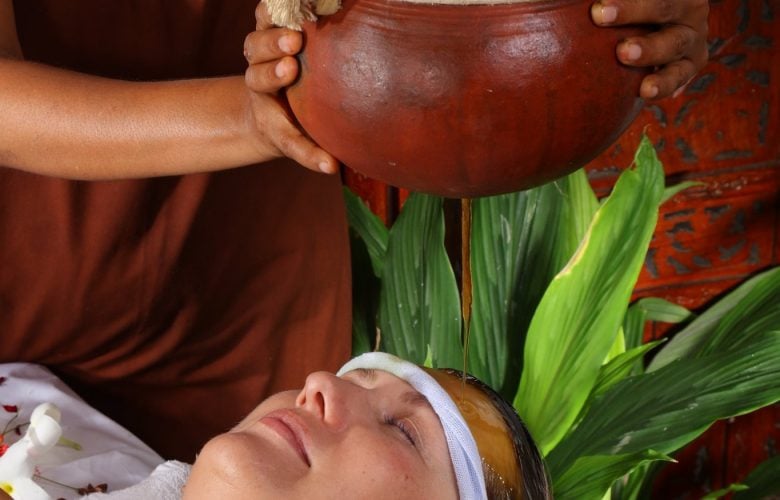 Ayurveda is one of the oldest medical systems in the world, and Kerela is often recognized as the centre of its practice. Somatheeram Ayurveda Resort, set on 15 acres of Chowara Beach has a range of ayurvedic treatments for ailments and boasts of an Ayurveda hospital and training centre.
Specialities: Ayurveda treatments, Panchakarma treatments, ayurvedic body care, ayurvedic beauty care, yoga & meditation, and diet & medicines. The resort manufactures its range of natural medicines using locally sourced herbs.
3-time winner of the National Award from the Government of India as India's best Ayurveda wellness centre.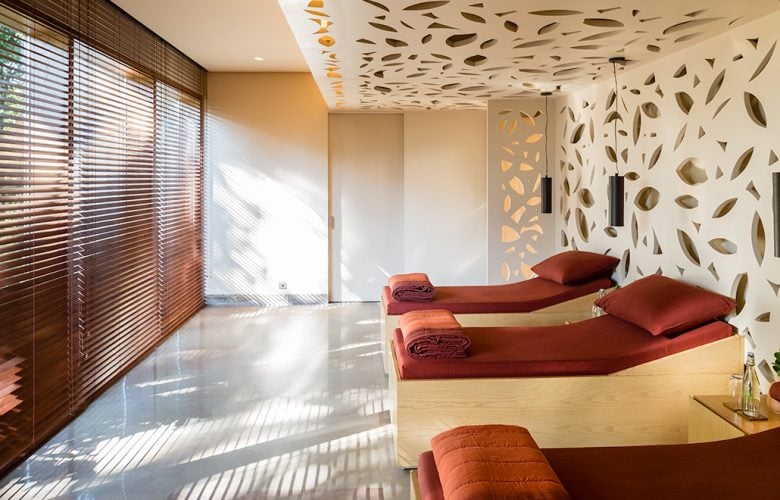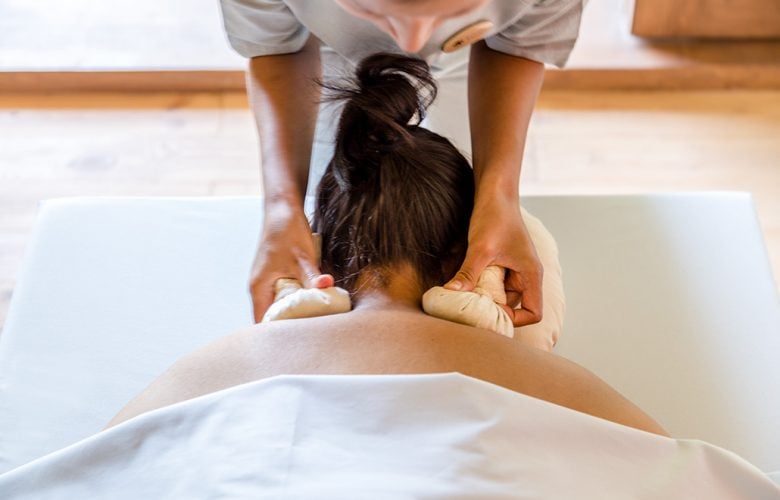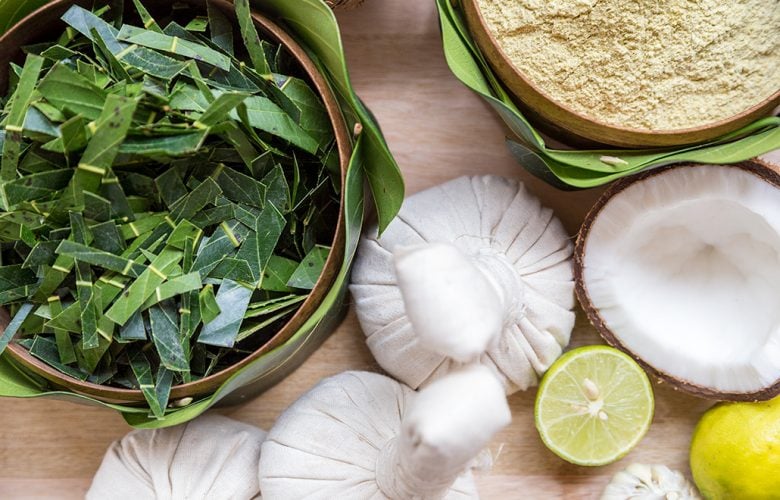 While Vana Retreat focuses on the wellness of its guests, it also pays special attention to remaining in harmony with its surroundings. The property engages in eco-friendly methods of water harvesting and waste management. These and other attempts to stay in sync with nature contribute to the holistic atmosphere of the retreat. Vana offers treatments in Ayurveda, Sowa Rigpa (Tibetan traditional medicine), and daily yoga sessions.
Specialities: Vana is one of the few places in the world where Sowa Rigpa is offered in its complete avatar. Sowa-Rigba is Tibet's centuries-old traditional system of medicine.
Vana achieved LEED Platinum status in 2015, making it India's first retreat to have attained this standard of environmental design.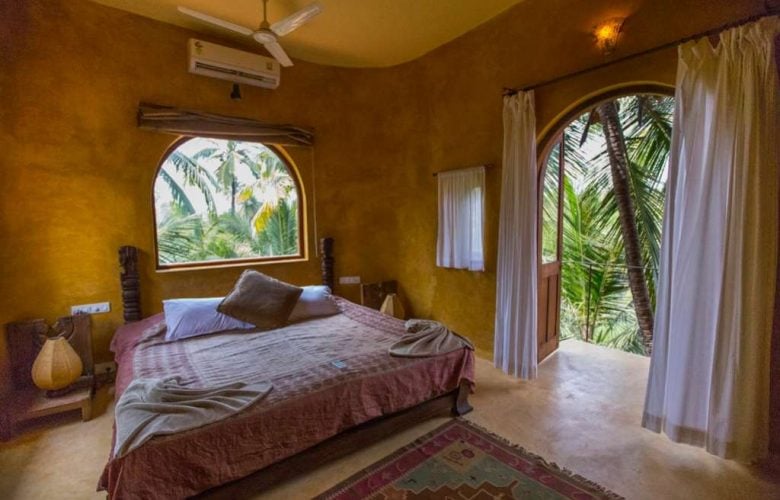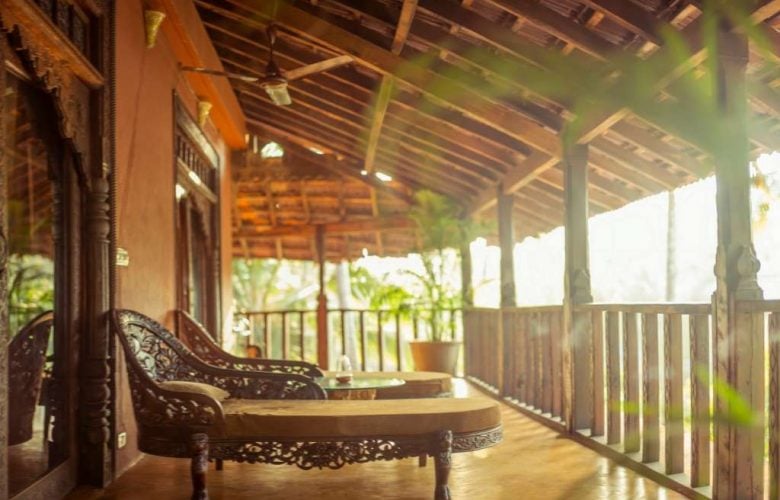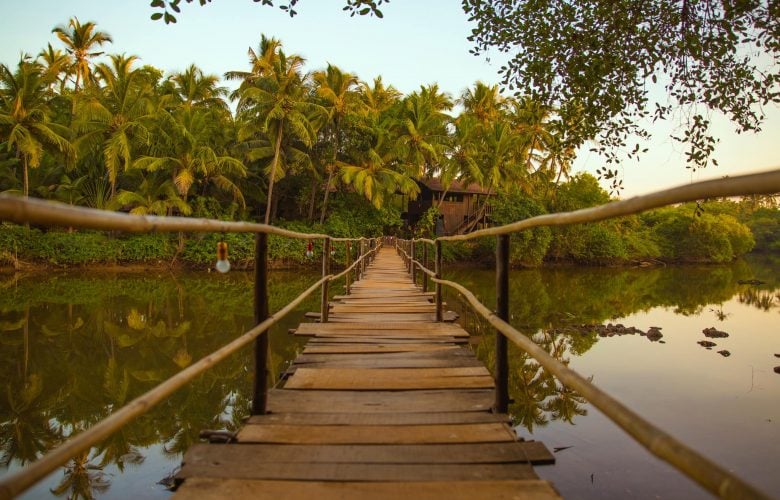 Boasting a signature Holistic Yoga Therapy (HYT), which combines traditional Yoga therapy with modern lifestyle assessment, Ashiyana, located along Goa's Madrem beach is a popular choice for those looking to study yoga and kickstart a more healthy lifestyle. This yoga resort allows visitors to enjoy some sun and sand as they opt for the various treatments on offer.
Specialities: Alongside tailor-made yoga sessions, Ayurvedic treatments and massages, Ashiyana also hosts a variety of creative activities and workshops, including AcroYoga, inversions, Yoga Nidra, karma yoga, painting, essential oils, and creative writing.
Ashiana has featured in CNN International and Travel+Leisure.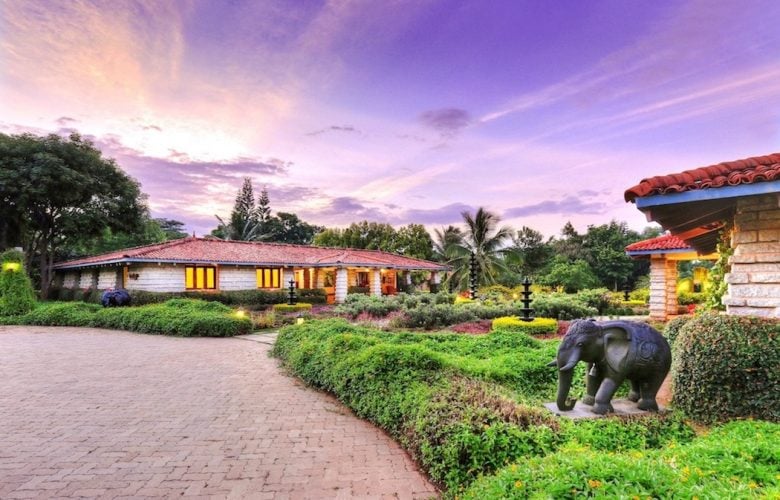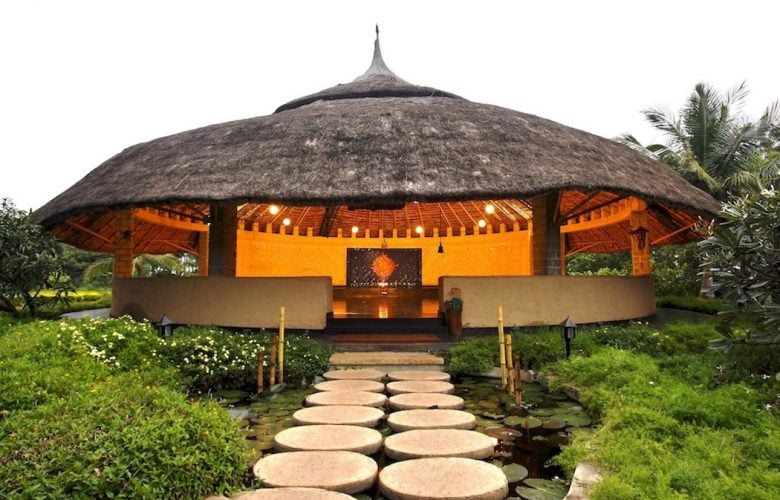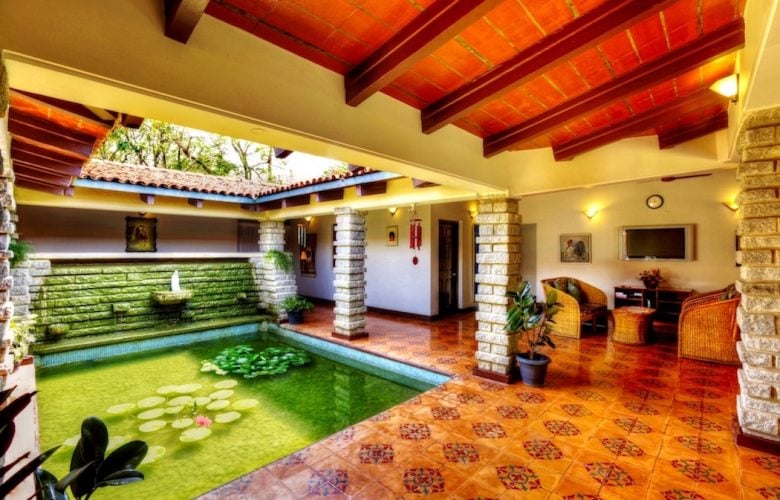 Soukya, a 30-acre property in Bengaluru promises to restore the natural balance of mind, body, and spirit by offering a range of traditional, time-tested, and natural systems of medicine like Ayurveda, homoeopathy, yoga and naturopathy.
Specialities: Ayurveda, homeopathy, naturopathy, yoga
HRH The Prince of Wales and HRH Camilla the Duchess of Cornwall visited the Soukya health centre in 2019.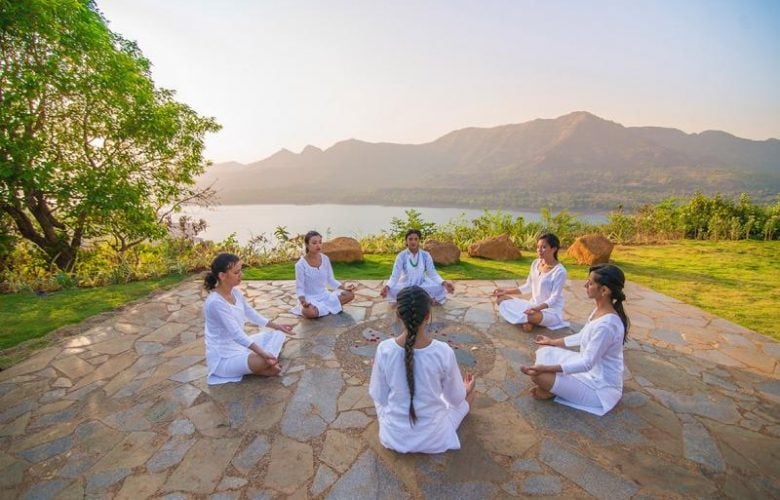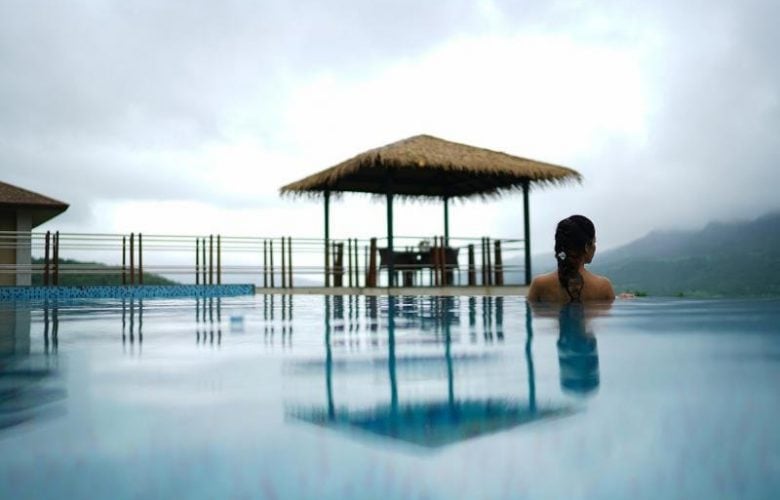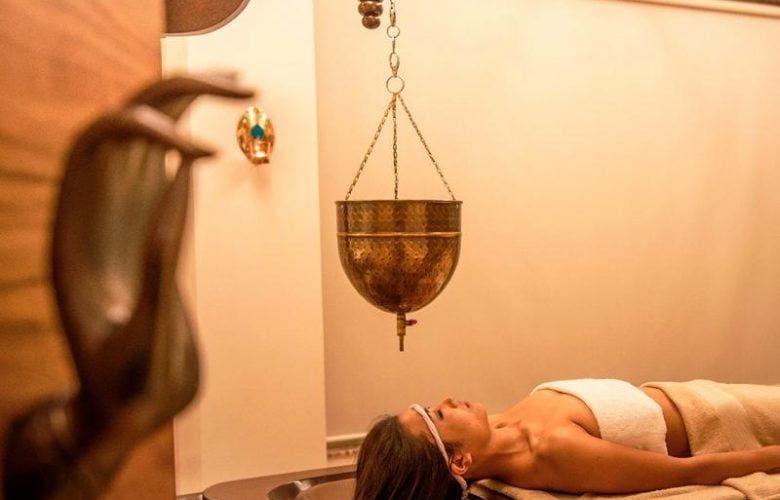 Set on the banks of the pristine Mulshi Lake in Maharashtra, Atmantan is a luxury spa resort specializing in therapies that are rooted in Ayurveda as well as Western wellness treatments. The resort houses 106 guest rooms and villas, with attached balconies or private sit-out gardens. Boasting a wellness cuisine that is both nutritious and mouth-watering, the resort encourages eating habits that feed the mind as well as the body.
Specialities: The fitness facilities include a high-tech gymnasium, saltwater pool, physiotherapy wing, functional studio, spinning studio, and yoga, pilates and dance studios.
Spa Finder Award for 'Best for Wow Factor' and 'Best for Fitness' followed by Asia Spa India for 'Best Spa Cuisine' in 2016. In 2017, won the World Spa Award for 'Best Wellness Retreat in India' and the Conde Nast Traveller award for Best Destination Spa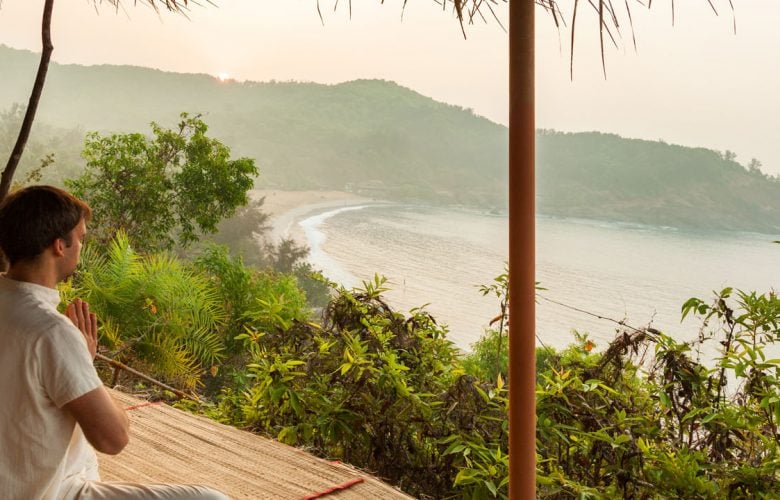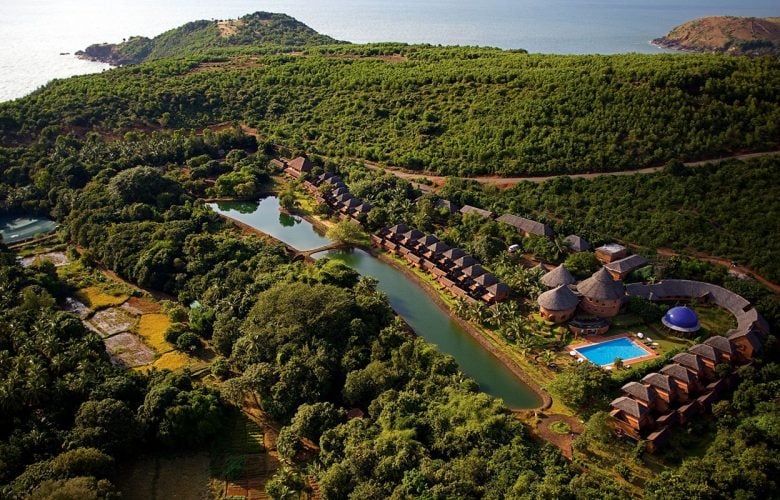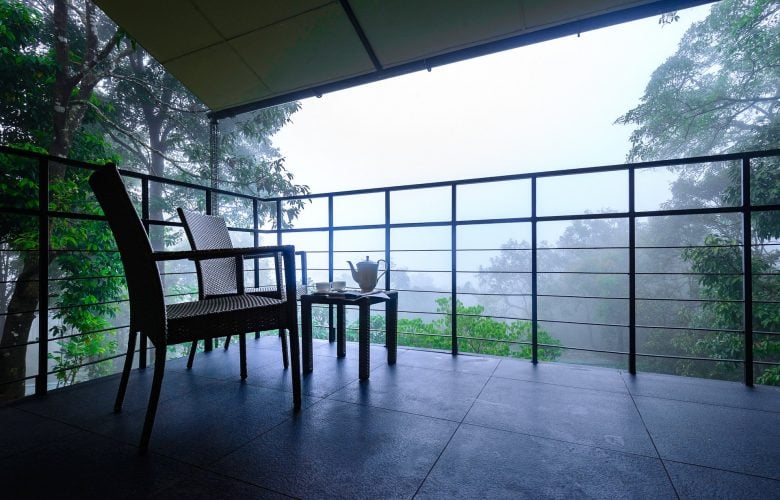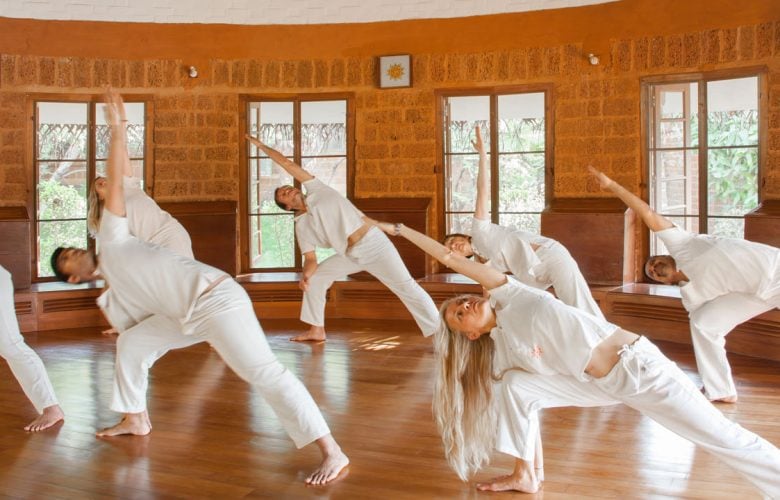 SwaSwara offers a range of programs lasting between five and 21 days. Located near the beachside town of Gokarna, along the coast of Karnataka, the resort provides rejuvenation of mind, body, and soul through a mix of yoga, meditation, hobby type activities (e.g. painting and sculpting) and healthy living. Guests are also encouraged to explore the surrounding area and engage in kayaking, hiking, and cultural tours of the nearby temple town.
Specialities: Zentangle, a doodle-based art form, yoga and a meditative and therapeutic practice.
Winner of the Outlook Traveller Boutique Hotel Award for Best Wellness Experience, 2018 – 2019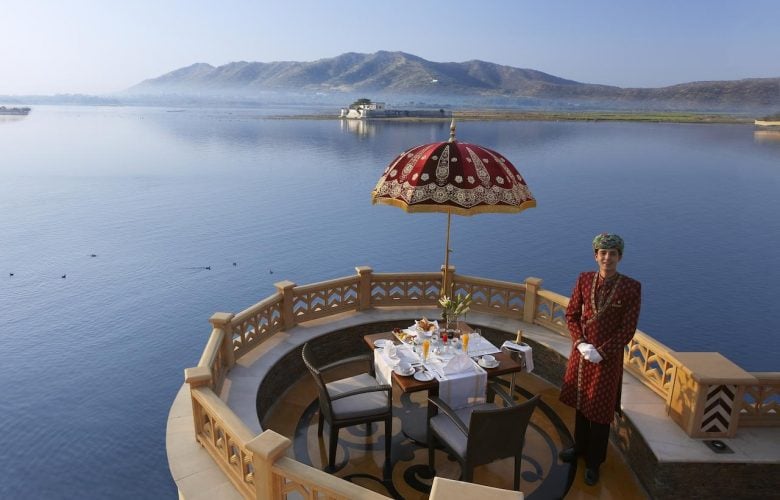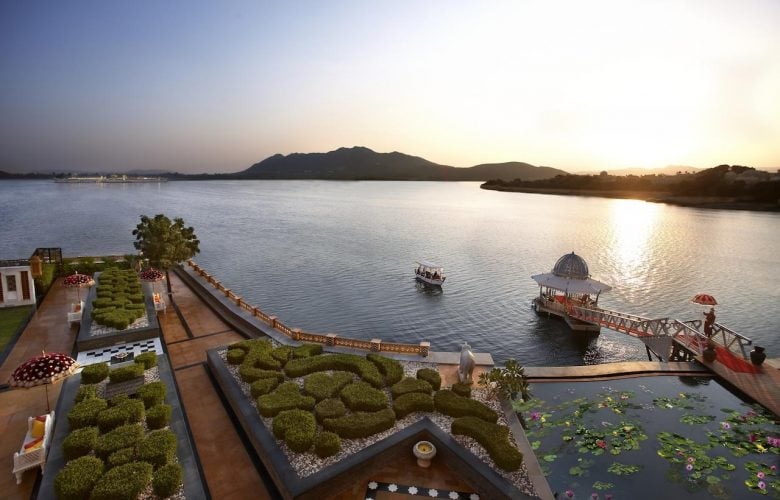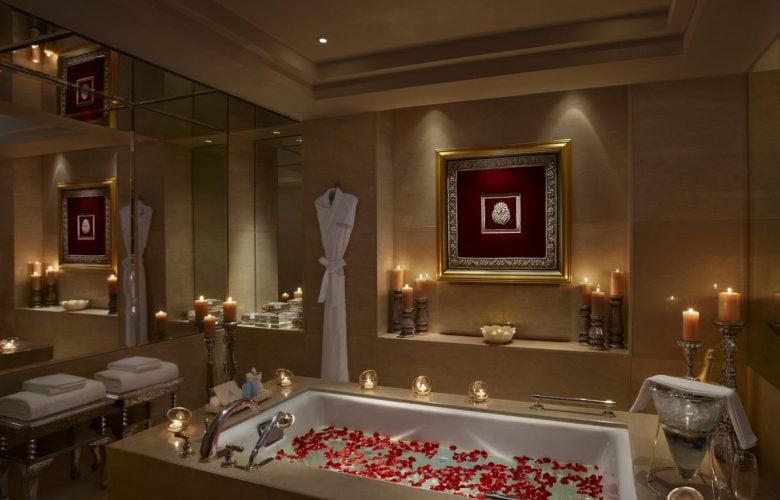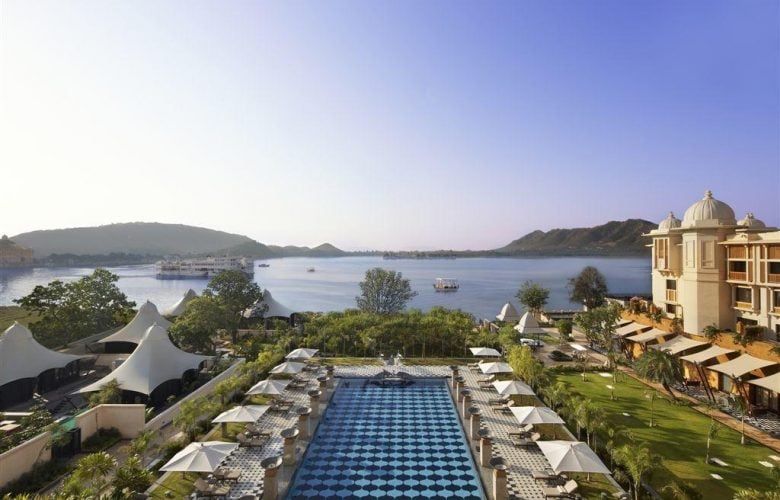 Grandeur and elegance meet modern comfort and luxury wellness at The Leela Palace in Udaipur, Rajasthan. Located on the banks of Lake Pichola, the 5-star property is home to Espa, touted as one of the best spas in the city. Equipped with modern amenities, Espa offers a host of Ayurvedic treatments, hot stone therapy, seaweed and healing mud treatments as well as its own range of beauty care products. When not indulging in the hotel's wellness services, guests can enjoy the city's extensive cultural offerings.
Specialities: The hotel offers Spa and Spiritual Journeys packages which combine yoga, meditation and stress relief with specially curated wellness cuisine.
The Leela was featured on Conde Nast Traveler's gold list of 2020, The Best Hotels and Resorts in the world.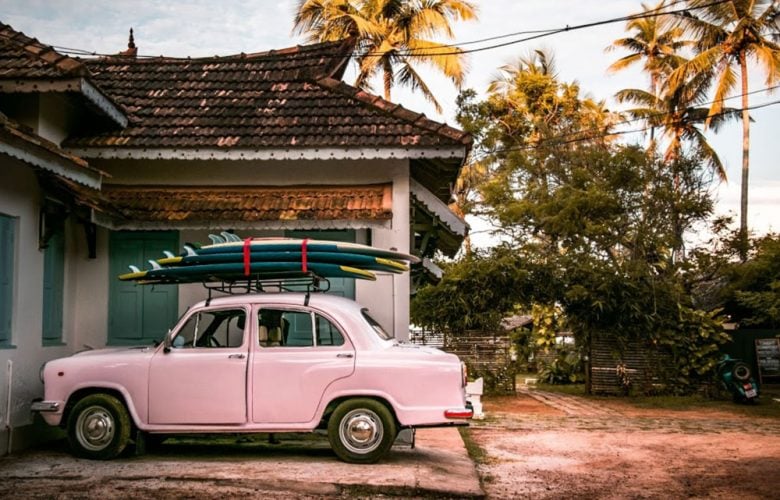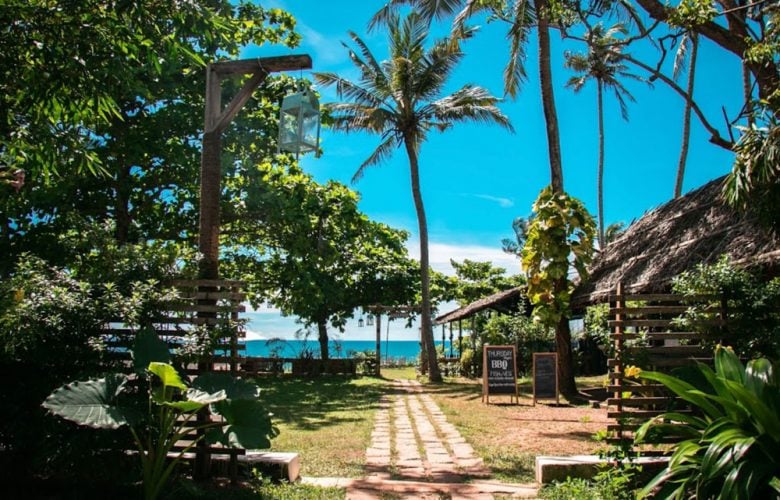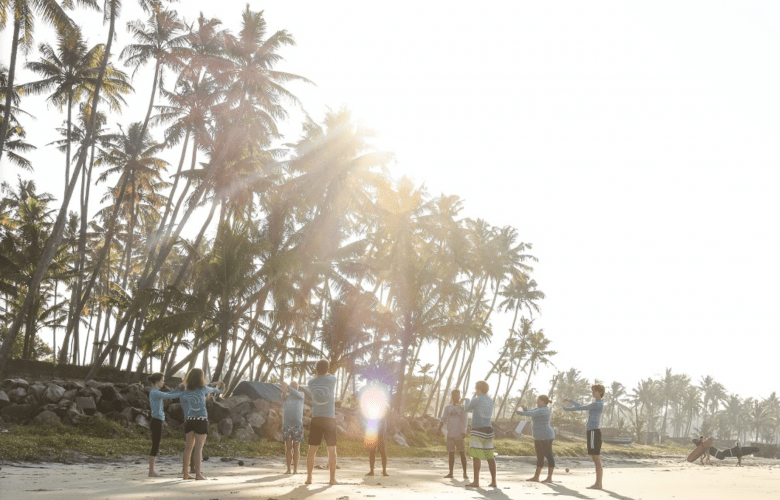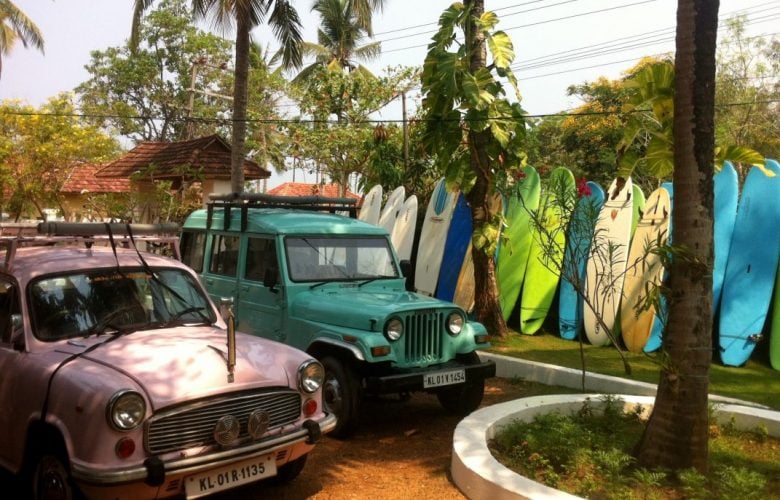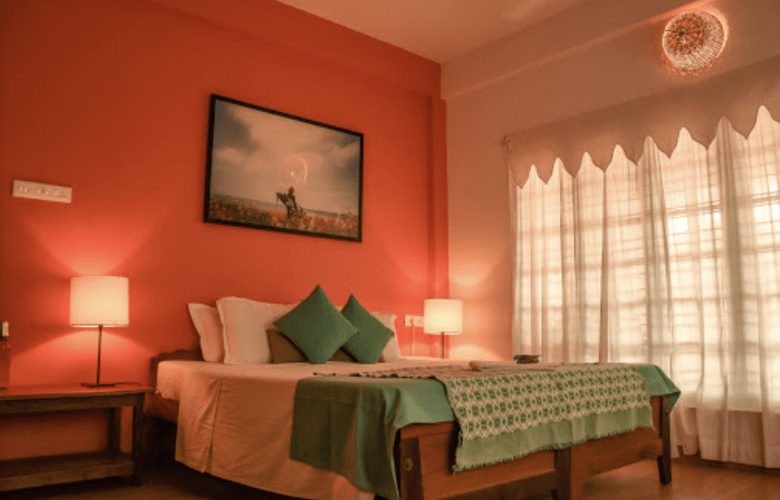 If you are seeking a wellness vacation with some beach action, head to Varkala in Kerala where this resort combines the quest for inner peace with the thrill of riding the waves. True to its name, Soul & Surf offers a combination of Yoga classes and opportunities to learn or practice surfing. The resort comes highly recommended for its simple pleasures, friendly staff, and a stretch of pristine beach.
Specialities: Alongside the yoga and surfing classes, Soul & Surf offers a variety of workshops, talks, fitness, and music sessions and a chance to get to known the local community.
The property has a 4.5 rating on Tripadvisor, with a complete 5 stars rating for service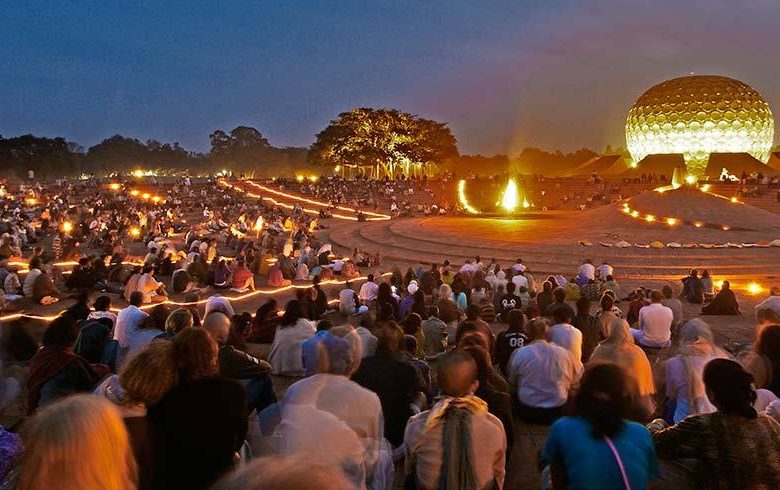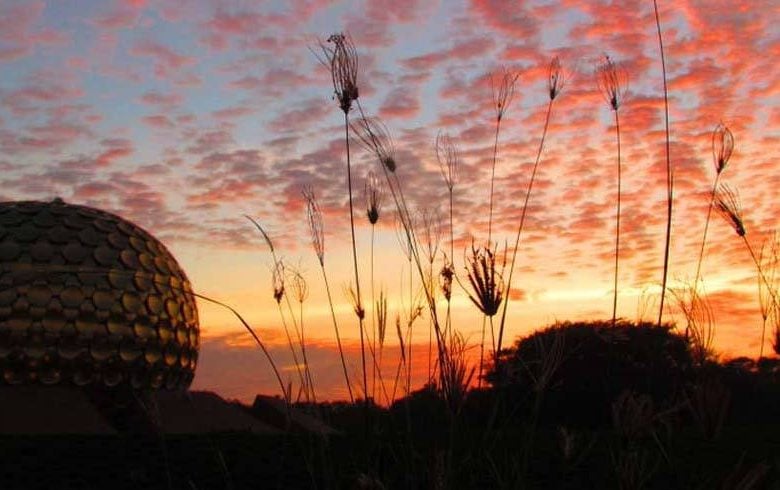 Unlike the other names on this list, Auroville is not a resort but a township partially located in the former French colonial settlement Pondicherry, with the rest being part of the state of Tamil Nadu. The town is home to several resorts and homestays that offer wellness packages. Choose to check into a yoga retreat or opt for day sessions of art, music, and dance therapy. Auroville has a range of holistic offerings for wellness travellers.
Specialities: Opt to work with the community during your stay at Auroville. Some enterprises welcome guests to get their hands dirty in the local gardens while others allow visitors to take part in their renewable energy, education, and animal care projects.
Auroville has received several awards for its various projects. It is also one of the top places to visit in Pondicherry.